The news of Russia's transition to Asia in the world of chess was welcomed by President Vladimir Putin, while Sergej Karjakin used the opportunity to attack his rival Magnus Carlsen.
From May 1, Russia will be part of the Asian Chess Federation – which had caused some experts to react.
– This is the right move, said Sergej Karjakin, former WC finalist opponent Magnus Carlsen, to Russian Championship.
– We are not welcome in Europe, that's clear. And, for example, the statements of the German Chess Federation and the Norwegian chess player Magnus Carlsen show that at the moment it is almost impossible for us to participate in European competitions, says Karjakin.
VG has been trying to contact Henrik Carlsen – Magnus Carlsen's father and manager.
Earlier this year, Magnus Carlsen told TV 2 that he was feeling it bit by bit strange to play against Russia for each day the war continues.
– Now that it's been going on longer, I'm probably even more of the opinion that maybe the Russians shouldn't be playing. But it's not for me to decide, the Norwegian chess master explained.
Sergej Karjakin is friend of President Vladimir Putin and on several occasions expressed support for Russia's war against Ukraine.
– Over the past year, there has been some instability. "They are trying in every possible way, under every pretext, to prevent us from participating in European competitions," said Karjakin.
Carlsen WC's opponent from 2016 further said that he knew that Russia would be treated well when they participated in the Asian championships.
– In my opinion, Asia is no worse than Europe, said Karjakin.
In February, the International Chess Federation (FIDE) accepted Russia's transition to Asia. Chess experts think so A little about Atle Grønn and Torstein Bae.
The president of FIDE is the former deputy prime minister of Russia Arkady Dvorkovich – who is close to the country's president Vladimir Putin.
The last press secretary Dmitry Peskov has spoken openly about the paper's Asian transition Championship.
– This is very good news for our chess players and for our association. The transition to the Asian Confederation will open doors for the participation of our athletes, chess players and grandmasters in major international competitions, said Putin's spokesman.
– The decision of the Russian Chess Federation to leave the European Chess Federation and join the Asian Chess Federation is the right decision. This especially benefits our athletes, Russian Minister of Sports Oleg Matytsin told Russian news agencies Scavenge.
The coach of the Russian national team Mikhail Kobalia is very pleased with the change of continents in the context of chess.
– We are generally confident (that the transfer will be approved) because we put forward some arguments that are difficult to argue with. Especially the fact that 77% of Russia's territory is in Asia. Objectively, chess in Asia is developing very rapidly. Competition in Asia is higher than in Europe, especially among children, said the coach of the national team Championship.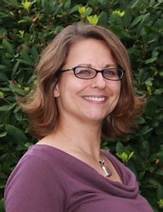 "Infuriatingly humble coffee guru. Travel practitioner. Freelance zombie fanatic. Certified problem solver. Food scholar. Student."