Last Tuesday, during a press conference, Arkadiusz Mularczyk made the announcement asked for help in raising the issue of war reparations to the Secretary General of the Council of Europe and the Committee of Ministers of the Council of Europe.
– We want to internationalize the issue of war reparations from Germany for Poland, because this topic concerns human rights, among other things – said the secretary of state at the Ministry of Foreign Affairs.
"A trend in the world"
In the Wednesday edition of "Gość Wiadomości" program on TVP Info, Deputy Minister Mularczyk emphasized that Poland must bring the issue of reparations to the international agenda. "I'm sure we will succeed, but it will take time. It has to hit the mental map in Germany why are we doing this, he said.
– Our claim is part of a certain trend in the world. The Netherlands apologizes for colonialism. The Canadian government apologized for its treatment of Indians. We have a certain time of "redemption" from countries that have benefited from criminal policies – says a member of the Law and Justice party. – The time will come when Germany will also apologize and return to us what they stole during World War II – he added.
Zelensky in Washington
Arkadiusz Mularczyk is also called Visit of President Volodymyr Zelensky to Washington. In his opinion, this is "a strong strategic signal that the US is on Ukraine's side, and Russia should prepare for peace talks or a withdrawal", as well as "a signal to Vladimir Putin and the rest of the world that the US will firmly support the battle for Ukraine."
"This shows American leadership. The United States stands firmly on the side of Ukraine and the free world on issues crucial to the world. (…) The main burden is on the US. It is important that Ukraine is not left alone, he said.

Also read:
"This is a German problem." Deputy Head of the Ministry of Foreign Affairs: The rule of law has receded into the backgroundAlso read:
MEP: Some politicians are starting to ask what Germany has been doing in Poland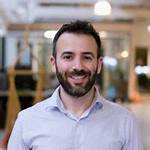 "Reader. Future teen idol. Falls down a lot. Amateur communicator. Incurable student."