On Thursday, the world had exhausted its year-round "quota" of the earth's renewable resources, according to the WWF World Wildlife Fund.
Organization Global Footprint Network counting itself every year to the so-called overconsumption day, known internationally as Earth Overshoot Day. All consumption for the rest of the year was carried out "on credit".
– It's scary to see how this day comes earlier and earlier. Earth Overshoot Day has shifted by three months over the past 35 years. We are consuming like never before and cannot survive within the tolerable limits of this planet, said Secretary General Karoline Andaur of the WWF World Wildlife Fund in a pers conference.
– Will need 3.6 globes
They write that 68 percent of the world's animal population has been lost since 1970, and much of this is due to the production and consumption of goods. Here, Norway is on top of the world. We already used our share of resources on April 12th, which is our overconsumption day.
– If everyone had the same high consumption as Norwegians, we would need 3.6 globes of earth. Can't go on like this, Andaur said.
He called for a government notification action plan for a circular economy. It must come as soon as possible and have concrete and effective actions, WWF wrote in a joint effort with the Norwegian Nature Conservation Association and Framtiden i være hans.
Will halve the resource footprint
Nature Conservation Association leader Truls Gulowsen calls for steps that lead to a real reduction in consumption, while Anja Bakken Riise at Framtiden i våre hands says it should become cheaper and easier to choose eco-friendly for most people. He believes the government should aim to halve Norway's resource footprint.
– Norway is currently only 2.4 percent circular. This means that most of the things we buy go to landfill, said Andaur.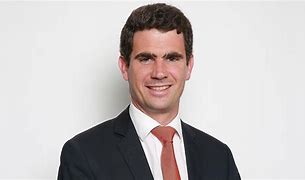 "Music maven. Evil pop culture lover. Unapologetic creator. Friend of animals everywhere."