"In 15 to 20 years, we have no chance against China. That's a done deal now, I think it's over," Chaillan said. "Whether war is necessary or not, it doesn't matter," he added.
Thirty-seven-year-old Chaillan works at the Pentagon as director of software development. He started working for the ministry in 2018, announcing his retirement on the professional social network LinkedIn.
Friends,

For those who saw this article, 8 would like to clarify one thing. I never said we lost. I say stand up and if we don't wake up NOW we have no chance of fighting to win against China in 15 years. I also said that they lea…https://t.co/pelTLC0Z1M https://t.co/q8vxSkZ70M

— Nicolas Chaillan (@NicolasChaillan) October 10, 2021
According to him, the United States is completely unprepared for cyber warfare. Many federal agencies operate at the "school level" when it comes to cybersecurity.
Chaillan also has an explanation for this. US tech giants such as Google have reportedly refused to cooperate with the government on ethical issues related to artificial intelligence.
In contrast, Chinese companies are investing heavily in artificial intelligence and not dealing with the ethical side at all, Chaillan said.
We have to start doing something right away, he warns
He added on Twitter that he didn't think the West was bound to lose, but he had to wake up soon if he didn't want to lose. He said the US and its allies must beat China by becoming smarter, more efficient and more progressive.
In the coming weeks, Chaillan will testify before the US Congress. According to available information, confidential documents should also be shared with legislators.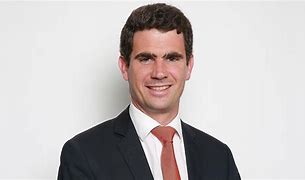 "Music maven. Evil pop culture lover. Unapologetic creator. Friend of animals everywhere."