"This is not a pattern from the very distant early days of Christianity, but from today. And the greats of this world refer to him. And the little men on the left are doing their job, but they're not going to win. Because it is impossible for death to win over life, because the civilization of death wins over the civilization of life, PiS MP Jan Mosiński told the portal wPolityce.pl.
wPolityce.pl: As a politician from Solidarity, you certainly remember the importance of the election of a Pole as pope, and the first years of the pontificate of John Paul II – for our struggle for Polish independence. How do you rate the current massive attack on Karol Wojtyła?
Jan Mosinski: It was a great day for all of Poland. Personally, I find it hard to believe that it happened. I remember that day vividly, hour after hour, when I came home from work and we found out. Although of course before the era of "Solidarity", the moment of election of Cardinal Karol Wojtyła to the Holy See, was a breakthrough in terms of the creation of "Solidarity" and the beginning of the collapse of the post-Yalta order in our part of Europe.
St. John Paul II is without a doubt a figure who made a very strong contribution to the fact that we live in a free country today. It's a shame that the left doesn't see this, doesn't appreciate it. It unleashes some vicious and lying propaganda to attack the Church.
Primate of the Millennium, Cardinal Stefan Wyszyński that they will hit the Church first and then the family. And this is what happened, but I believe that, enriched by this papal hope of John Paul II, we will be victorious against these impure forces. We will defend John Paul II, they will not kill us for the truth about him. Those who wish to do so, let them not bother.
But the first generation that doesn't remember St. John Paul II. Isn't it a relief for those who want to "kill" Karol Wojtyla's memory? I am also asking this in the context of the upcoming parliamentary elections, where many of these young people will be able to vote, and the fact that opposition politicians are also joining the attack on John Paul II suggests that attacking the Church may be part of an election campaign.
The younger generation must first gain knowledge from home. The places that make up every young person are home, family and school – the appendages. I think parents and grandparents who are characterized by a reliable approach will convey to their children the truth about John Paul II, the papacy and his beautiful demeanor.
Those who attack John Paul II or Cardinal Sapieha, they hope will find fertile ground – young people. However, I trust in the wisdom of Polish youth who will verify this false information. And they can verify that by talking to their own parents or grandparents, because my generation remembers martial law of the 70s, 80s…
And the huge role that the Pope played in Poland's path to freedom, or rather – in the fall of communism. Together with the leader of world powers – the United States, Ronald Reagan
Yes, there were two great architects of this order: John Paul II and Ronald Reagan, although this achievement has also been attributed to other politicians, I do not share this assessment. Accurate assessment of the actions of then US President Ronald Reagan and the Holy See undoubtedly gave us a powerful impetus.
But I will return for a moment to John Paul II's first pilgrimage and those important words: "Let Your Spirit come down and renew the face of the earth. This land", was spoken in Polish and gave us great hope and comfort that things would change, that it was only a matter of time.
And that's what happened.
Have you participated in Pope John Paul II's next pilgrimage to Poland?
Yes, but I've also been to places where the Pope used to go – for example in Lithuania. From each such pilgrimage I am again enriched.
There are also difficult pilgrimages, such as those where the Pope speaks quite strongly about the protection of the life he conceived, e.g. in Włocławek, and I personally remember a pilgrimage to the oldest city in Poland, namely Kalisz, where I live and work. Also then, in the shadow of St. Joseph, these very important and powerful words sounded in defense of conceived life.
Current US President Joe Biden also referred to the teachings of John Paul II – if I remember correctly, during both of his visits to Poland. What does this mean?
President Biden's stay in Poland and his conversations with President Andrzej Duda and the mention he also built on the papacy of John Paul II confirm that we have a beautiful model of the saint.
In our time, it is a great experience to be able to talk to a saint. I myself am very pleased and honored to see the Pope in five audiences. Moreover, this is not a pattern from the very distant early days of Christianity, but from the present. And the greats of this world refer to him. And the little left-wing "Judas" are doing their job, but they're not going to win. Since it is impossible for death to triumph over life, it is impossible for a "civilization of death" to triumph over a "civilization of life." John Paul II, as a great proponent of civilizational life, was heavily attacked by all these left-wing formations.
Is it alarming that recently we have heard the president of the US refer to the teachings of John Paul II, and that in Poland, the homeland of the holy pope, there has been a massive attack on this previously unquestioned authority?
I think the pontificate of John Paul II also strengthened us in the dimensions of the sacrum, holiness, faith, more than in other parts of the world.
But on the other hand: the great in this world refers to the papacy of John Paul II, but also to Christian universalism and social solidarity. And our government is also implementing a major program of social solidarity, which has never been implemented on such a scale since the systemic transformation.
And it has to come from something. This is the social teaching of the Church, but also the attitude of Cardinal Wojtyła, and later John Paul II.
READ ALSO:
– Someone who wants to destroy the good memory of John Paul II really hates Poland. "Opposition has taken a big step towards electoral defeat"
-ONLY HERE. Attacks on John Paul II. MP Gontarz: This is a form of civilizational struggle, and at the same time – a very dirty election campaign
-OUR INTERVIEW. Fr. Skrzypczak: Also slandering the Church is good fuel, if someone thinks it allows you to achieve results in elections
– Evil attack on St. John Paul II! Boiling network. Internet users defend Pope: This is the next stage of destroying an authority so important to Catholics!
JJ size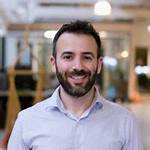 "Reader. Future teen idol. Falls down a lot. Amateur communicator. Incurable student."