The Economic Forum at Karpacz 2023 will take place on September 5-7

This is the largest economic and political conference in Central and Eastern Europe

This year's motto is "New Values ​​of the Old Continent – Europe on the Verge of Change"

Elements of the Economic Forum is a tribute to prominent and meritorious figures from Europe

For more than 30 years, FE has brought together people with a decisive influence on the destiny of Poland, Europe and the world
During the 32nd Economic Forum, various discussions will take place as part of around 470 substantive events. Among the leading topics are issues in the fields of security, energy and international politics. The Forum's agenda, as in previous years, also includes the Health Protection Forum, the Regional Forum, Business and Management, and the Sustainable Development Forum. We will also get to know the award winners in three categories: Man of the Year, Company of the Year and Central and Eastern European Non-Governmental Organizations. The "Man of the Year" award electrifies the media and the public every year.
They have confirmed their presence:
– Ricardo Conde – president of the Portuguese Space Agency, author and implementer of the vision of Portugal's participation in the expansion of outer space;
– Emmanuel Claudio Del Re – EU special representative in the Sahel region, co-creator of European immigration policy, former undersecretary of foreign affairs and international cooperation. Advocate for increased contributions to the Global Fund to Fight AIDS, Tuberculosis and Malaria;
– General Robert Spalding – American bestselling author, expert in US-China relations, held high positions in the US Departments of Defense and State and in the National Security Council as Senior Director of Strategic Planning;
– Liz Plank – writer, speaker, presenter, journalist of the largest television station in the United States.
– Angela Williams – the first African American to head America's largest charity United Way Worldwide, which in 2022 is listed on The NonProfit Times' "Power and Influence Top 50" list, and in 2021 on Forbes' "Woman Over 50 Creating Social Change" at scale";
– Siyabulela Mandela – great-granddaughter of Nelson Mandela, independent human rights consultant
There will also be politicians: Robert Telus – Minister of Agriculture and Rural Development, Janusz Cieszyński – Minister of Digital Affairs, Piotr Gliński – Minister of Culture and National Heritage, Przemysław Czarnek – Minister of Education and Science, Bogdan Borusewicz – Deputy Speaker of the Senate Council, Michał Kamiński – Deputy Speaker of the Senate, Krzysztof Gawkowski – MP from the Left, Krzysztof Bosak – MP from the Confederation.
Among the guests from abroad will be present Halyna Yanchenko, deputy of the Supreme Council of Ukraine, Secretary of the National Investment Council, Vincenzo Camporini, former Chief of the General Staff of the Italian Army (2008-2011) and American journalist Jeanne Meserve.
Representatives from the business area will include:
Tomasz Zdzikot – President of KGHM Polska Miedź, Włodzimierz Wlaźlak – President of Lidl Polska, Rafał Brzoska – President of InPost, Artur Jankowski – President of Nestle Poland, Markus Becker – Head of Government Affairs & Policy, Europe, GE Vernova, Mark Palmer – VP Government Solutions, Europe , Visa, Elżbieta Czetwertyńska – President Citi Handlowy, Rafał Dutkiewicz – President Entrepreneur Poland, Jacek Łukaszewski – President Schneider Electric Polska, Tomasz Suchański – President Żabka Polska, Ewa Wernerowicz – President Soonly Finance sp .z oo, Teresa Czerwińska – Vice President Investment Bank Europe, Marta Mikliszańska – Head of Public Affairs Group & ESG Allegro, prof. Piotr Wachowiak – rector of the Warsaw School of Economics and Aleksander Kutela – president of Ringier Axel Springer Polska (publisher of Onet).
Elements of the Economic Forum is the annual presentation of the Report of the Warsaw School of Economics. This year, as part of the 6th edition of the report, a scientific study on the state of the economy of Poland and the countries of Central and Eastern Europe in 2023 will be presented.
A series of meetings with writers and experts announced their participation in: prof. Jan Kreft (Missionary Power. Dawn and Dusk of Secular Religion in Silicon Valley), prof. Grzegorz Kołodko (War and Peace), prof. Michał Lubina (Bear in the Dragon's Arms. How Russia Became China's Little Brother), prof. Marcin Solarz (Atlas of geography and politics of Poland), Dr. Bartłomiej Radziejewski (Poland between greatness and decline), Marek Budzisz (Polish strategic solitude).
The three-day event in Karpacz will also be accompanied by a cultural and leisure programme, which takes place every day after the conference and includes concerts, film screenings, author meetings and presentations of tourist attractions in the Lower Silesia region.
The organizers of the Economic Forum are the Foundation Institute for Eastern Studies: https://www.forum-economiczne.pl/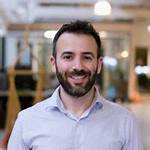 "Reader. Future teen idol. Falls down a lot. Amateur communicator. Incurable student."