Alan, 37, lives with his family in Olmsted Falls and is a fairly well-known person in the neighborhood. Every year, his friends and neighbors look forward to what they will prepare for them as a surprise for Halloween.
Alan is not a fan of morbidity, although it is this genre that is a holiday that falls on the last day of October. "I'd rather have quirky and fun decorations than gory and scary ones," he said in the SWNS report.
He prefers to create decorations that captivate the audience with their intricacy, and they can then guess how he achieved this or that effect. This year, the grounds are decorated with a pair of skeletal arms that surround the entire house. Each hand is 2.5 meters long and more than one meter wide, then attached to an arm that is less than seven meters long.
A good idea is to perfect the skeletal hand idea by holding the giant skeleton's hand in the fist of the large skeleton like a toy.
"Halloween was an opportunity for me to make something fun just to see if I could handle it. I decided to decorate my house in a family-friendly style, so my kids weren't scared," explains Alan.
But even the number one lover of Halloween creatures – spiders – will not miss the fun. One, of course, the giant, sitting right next to the fence. Others climb through "swollen" attic windows. A fairly large cobweb is also located on the plot, and part of the land is also reserved for the obligatory burial.
"I'm a fanatic in a way," he admits with exaggerated amusement. "I want someone to scratch their head and wonder how I got there," he added.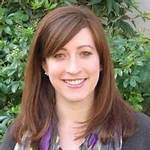 "Unapologetic social media guru. General reader. Incurable pop culture specialist."