Where's the weekend? As always, we remind you of the most interesting auto-moto events in your spare time below.
Lucky Cruiser Weekend 2022
Are you a fan of American blockbusters? At the Merkur motor home in Pasohlávky in South Moravia, the traditional American Lucky Cruisers weekend get-together will take place next weekend. Now in its 13th year, Detroit's all-iron collection takes place June 9-12 and will bring plenty of eight-cylinder roar, fun and competition for big car owners and visitors alike.
For owners who proudly claim they've backed away further than they've driven, there will be a reverse competition, there will also be a popular competition for the best eight cylinder sound, and an interesting gastronomic insert will also include a competition on eating a big burger on time or set very spicy chili. This year's Lucky Cruisers Weekend 2022 will offer a lot of fun.
300 miles from Czech land
Automotive history is replete with long-forgotten long-distance races, and one of them is the Czechoslovak 300 mile competition, which remains forgotten in the shadow of the bigger and more famous Czechoslovak 1,000 mile race. Veteran fans have decided to renew the competition and this year's edition starts this weekend.
The modern 300-mile race on Czech soil is an event for all vintage car enthusiasts and owners and invites you on a 480-kilometer pilgrimage across Bohemia. In addition to the more famous 1,000 miles of Czechoslovakia, he was very interested in post-war classic cars, but he also did not prohibit the participation of pre-war cars. This year's 8th edition runs from June 11-12 and starts at the Horní Počernice Prague in Chvalské tvrzi.
Summer under the steam at the National Technical Museum
And while you're in Prague this weekend, check out the "Summer under steam" exhibit at the National Technical Museum. This, in collaboration with the Museum of Old Machinery and Technology in Amberk, revives the outdoor area of ​​the museum in the spirit of the steam age and attracts all fans of historic steam engines.
In addition, visitors will be able to ride in the back of a rare preserved small locomotive KD type B70 from 1940. Outstanding exhibit is the passenger steam car from the American Locomobile Company from 1902, ordered for heir to the throne Francis Ferdinand d'Este, and will presented a stable Lorenz gasoline engine. This limited-time exhibition is held free of charge as part of the museum entrance fee.
Porto Gallery opens garage today
Apart from art and other collectibles, the Czech investment gallery Portu Gallery also invests in classic cars and this coming weekend offers new and potential investors a look at its garage. In one place, the full collection of veterans, where people have the opportunity to invest, will be on display. It is understood that the investment platform plans to gradually expand its collection, which will also be an investment opportunity for you. The Portu Gallery Open Garage Day will take place on Saturdays from 1pm to 8pm in the heart of Litoměřice.
All necessary information for visitors can be found on the official website of the mentioned event. Do you know of any other exciting auto-moto events this coming weekend? Tell others about them in the comments. Thank you!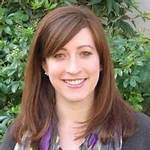 "Unapologetic social media guru. General reader. Incurable pop culture specialist."