It was Germany who escaped with the points leading the game. In the second half, Magnus Ramsfjell's team collected two points, but the German team secured three points in the third round.
Norway took two points in rounds four and seven, and before the tenth and final round it was 8-6 for Germany. Norway then still has a chance to win the game.
At the end of the round, Germany had the three best stones placed on the estate, and Ramsfjell was given a near-impossible task when he laid the final stone. It ended in a 10-6 win for the German team.
Nine games have given Norway five wins and many losses.
Big win against Denmark
Against Denmark earlier in the day, Norway picked up the points in the first half. Then Denmark hit back with the same count and equalized the finish, and in the next round they led 3-2 by "stealing" a point when Norway had the last stone.
The Norwegian team replied with two points, but again the opponent countered with the same coin. Only in the sixth, seventh and eighth rounds Ramsfjell et al. snapped right with two points in each of them.
Denmark was then reduced to 6-10, but saw no point in playing the tenth round.
Must win
Martin Sesaker, Bendik Ramsfjell and Gaute Nepstad are also in the Norway team.
Victory over Denmark strengthened playoff hopes and brought Magnus Ramsfjell's side into the top six of the standings. The defeat against Germany sent them to a joint eighth place, where Norway share with Germany.
The best two after the base game go straight to the semifinals, while the next four will play for the last two places. Norway meet Italy and Sweden on Friday and must win to have any chance of progressing.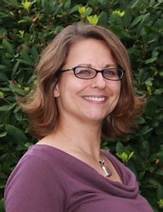 "Infuriatingly humble coffee guru. Travel practitioner. Freelance zombie fanatic. Certified problem solver. Food scholar. Student."