Sir Nicholas Winton saved nearly seven hundred Jewish children before the outbreak of World War II. Now he will receive the state's highest award.
Leipzig/Prague – The savior of hundreds of Jewish children, Nicholas Winton, will arrive in Prague at the end of October, where he will receive the state's highest award, the Order of the White Lion. The president confirmed this on Thursday at celebrations for the fall of communism in Leipzig Milos Zeman. He will convey the order to Winton on October 28, a public holiday.
"I know that Sir Winton is looking forward to Prague, and I am looking forward to it," said Zeman. The media had previously reported that Winton wanted to come to Prague, but on the condition that he is in good health.
Zeman invited Winton a few months ago, Winton said at the end of September at his 105th birthday party that he would come if he could.
Simple British people arranged for the transport of 669 Czechoslovak Jewish children from the Nazi protectorates of Bohemia and Moravia to England before the outbreak of the Second World War. The first train with children left in May 1939. The train that was supposed to leave Prague on September 1, 1939 with another 250 children was banned by the Nazis.
The public has not known about Winton's strengths for a long time. Holocaust historian Elisabeth Maxwell helped publish it. Winton came to public attention in a 1988 BBC documentary.
Winton was awarded a number of British and Czech awards. He was elevated to royal status in 1998 by the then president Vaclav Havel was awarded the Order of Tomáš Garrigu Masaryk and in 2010 he received the Hero of the Holocaust medal from former British Prime Minister Gordon Brown.
Traditionally, Prague Castle does not publish lists of persons who will receive awards on occasions celebrating the founding of independent Czechoslovakia before. But Zeman announced earlier that he would honor the five soldiers who died in Afghanistan in July. The highest Czech award will also be presented in memory of Russian dissident Natalya Gorbanevská.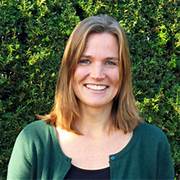 "Certified bacon geek. Evil social media fanatic. Music practitioner. Communicator."