Vålerenga is one step closer to the Champions League
Vålerenga got off to a flying start as they qualified for the Champions League. The qualifier consists of two rounds, where in the first round four teams meet to compete in a mini tournament.
Vålerenga hosted one of these tournaments, where there were two semifinals and then a match for third place and a final, where the winner advanced to the second round.
In the semifinal at home to Minsk, Vålerenga took the lead with Mimmi Löfwenius already in the ninth minute of the game. Minsk leveled with a penalty five minutes before halftime, but just three minutes later Vålerenga and Karina Sævik replied.
The Oslo team then went 2-1 up in the first half and became 3-1 in the second, after a score from Ylinn Tennebø.
– It was a bit more interesting than I thought they would have hoped, but they did the job and it was comfortable enough, said NRK football expert Carl-Erik Torp.
In the first round final, Vålerenga will play Celtic. That match will also be played in Oslo, kicking off Saturday at 20:00.
If Vålerenga wins there, they advance to the second round. There is a finish in two games (home and away) in this case awaiting. The second round is played in mid-October and there could be a meeting with top European teams. Potentially, Vålerenga could, among other things, draw against teams like Arsenal or Wolfsburg.
Brann also qualified for the final in their mini-tournament in the first qualifying round for the Mesterliga. They will meet Anderlecht from Belgium in the final which will be played in Katowice, Poland.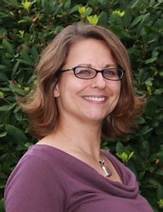 "Infuriatingly humble coffee guru. Travel practitioner. Freelance zombie fanatic. Certified problem solver. Food scholar. Student."