The UK, Germany and Qatar are hosting a digital international emergency conference on Thursday. The United Nations had previously asked countries around the world to donate a total of NOK 38 billion to finance life-saving emergency aid to Afghanistan.
But when the conference was over, only about 21.4 billion kroner had been promised.
Foreign Minister Anniken Huitfeldt (Labor Party) represented Norway at the conference where she pledged that Norway would donate 700 million kroner.
Afghanistan faces enormous challenges, both political and humanitarian. Children are especially vulnerable in serious humanitarian situations. Norway will provide NOK 700 million in humanitarian aid and aid to Afghanistan by 2022, he said in a press release.
– The exact need
UN Secretary General António Guterres stressed in his address to the donors' conference that the need for support for Afghanistan is urgent. He said the country's economy was in danger of falling into a "death spiral" and that some Afghans had felt compelled to sell their children and body parts to survive.
"The rich and powerful countries cannot ignore the consequences of their decisions for the most vulnerable," Guterres said, referring to Western countries that withdrew from Afghanistan last year and allowed the Taliban to seize power.
60 percent depends on help
The United Nations estimates that 24.4 million people in Afghanistan, nearly 60 percent of the population, depend on humanitarian aid to survive. Overall, the population of Afghanistan will need more than three times as much aid as in 2021.
Half of the country's population suffers from food shortages. The economy has shrunk by a third, development aid has been cut, Afghanistan's central bank reserves have been frozen, and no country has recognized the Taliban government.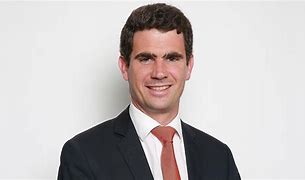 "Music maven. Evil pop culture lover. Unapologetic creator. Friend of animals everywhere."