Held in the Expo Duba space under the signboard "looking for the next generation of government"the 8th session was announced by the organizers as the first and most important platform to shape the future and innovate the future governance model.
A total of 15 forums will be held on the sidelines of this summit, including on key global trends in vital sectors contributing to strengthening plans for launching new government contracts and establishing proactive policies and strategies, which can increase flexibility. and government readiness for the next stage of development.
These include issues related to cryptocurrencies, aviation cybersecurity, climate change, health, and the Sustainable Development Goals.
Similarly, what is planned on the sidelines of the 8th session of the Summit, the First Meeting of Arab Young Leaders, as well as several related forums, especially government services, the place of women in government and gender equality.
The event will also see the holding of the 4th Ministerial Meeting of the International Security Alliance Forum, which includes the United Arab Emirates, Morocco, France, Italy, Spain, Slovakia, Israel, Senegal, Singapore and Bahrain.
This meeting will discuss various topics related to the fight against extremism and terrorism, as well as transboundary crime.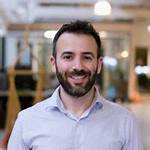 "Reader. Future teen idol. Falls down a lot. Amateur communicator. Incurable student."