The start of the trial in the Čapí hnízdo subsidy case, in which former Czech Prime Minister Andrej Babiš and his former adviser Jana Nagyová face charges, was recorded by major global media outlets. For example, the British newspaper The Guardian devoted a comprehensive article to him, according to which the case could have a significant impact on the Czech political scene.
German station Deutsche Welle recalls that a Prague court began hearing the case for alleged subsidy fraud in the construction of the Čapí hnízdo congress complex "shortly before the presidential elections scheduled for early 2023, in which Babiš is expected to be a strong candidate, although he has yet to formally announce his candidacy".
Bloomberg's agency also covered the case, noting that the start of the trial was preceded by a lengthy investigation into whether a company linked to Babiš's parent company, Agrofert, fraudulently obtained European subsidies of 50 million crowns.
In his article, Bloomberg described Babiš as a politician who "on his way to power criticized traditional political representation as corrupt and incompetent". "As prime minister, he adopted an anti-immigration program and became one of the closest allies of Hungarian nationalist leader Viktor Orbán," the agency wrote.
Even Bloomberg reminds us that Babiš, whose ANO party is clearly leading in public opinion polls, is considering a presidential bid. "Polls show that he is most likely to advance to the second round, but he could get into trouble there," the agency said.
British newspaper The Guardian reported that Babiš faces fines and jail time if convicted. "However, this case could have a bigger impact on Babiš's political career. If he is found guilty, it could damage his hopes of winning the January presidential election," the paper wrote.
Just one of those scandals
"Although Babiš has not officially announced his candidacy, he toured the country in a caravan and gave speeches that analysts regard as election campaigning. At the same time, Babiš presented populist views, criticizing Czech military aid to Ukraine and the acceptance of an estimated 400,000 refugees," continued The Guardian .
British newspapers also took note of Monday's demonstration by the Milion chvilek association, who set up what President Babiš called a prison office "with gold-plated toilets and gold blankets on prison beds" in front of the courthouse.
It is unclear whether the verdict in Babiš's trial can be handed down even before the first round of presidential elections. Judge Jan Šott stated that the length of the trial could not be estimated at this time – he said it would depend on the development of evidence, the proposals of the parties, the availability of witnesses and a number of other factors.
The Tagesschau news program of German public television ARD noted that the Sparrow's Nest case "is just one of the scandals surrounding former prime minister Babiš". "Babiš was also the target of repeated protests, the largest since the Velvet Revolution," reported Tagesschau.
VIDEO: How did the trial go? The key is what Babiš knows or doesn't know, says lawyer Krutina
"What Andrej Babiš knows or doesn't know will be key to the trial. Both the defense and prosecution are well prepared. It will depend on how they do it." | Video: Daniela Písařovicová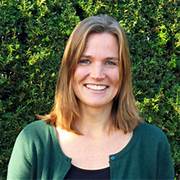 "Certified bacon geek. Evil social media fanatic. Music practitioner. Communicator."