How does tooth decay occur, what foods should be limited because of it or which paste is most suitable for us at a certain age and how to clean teeth properly. A topic that has traditionally been the focus of this year's World Oral Health Day was held at Prague 14. Here, dental awareness is mainly aimed at children and their parents.
"We mainly explain to children how they have to brush their teeth properly, because I think this is a stumbling block, that children cannot do it, and most importantly their parents have to finish brushing their teeth, so it's not just the children. who should be able to do it , but also parents to brush their teeth properly," said Markéta Marušanová – dentist.
Here, children can also try the correct tooth brushing technique under the guidance of experts.
Visitors can also get to know, for example, various types of electric toothbrushes or other ways to care for teeth. The event, which took place at Černý Most in front of the entrance to the shopping center, was organized by the Dental Chamber of the Czech Republic with the support of the 14th district of Prague.
"We are concerned with teaching children to brush their teeth, because that is a problem in the Czech Republic. When I took over the room, the Czechs had not used a single toothbrush in a year. So while I did use some, obviously many people didn't have one. Now we are double it, so we already consume three times less toothbrushes than the Germans and Austrians," said Roman Šmucler – president of the Czech Chamber of Dentistry.
"As part of this event, we want to reach all generations. Today we met with children and preschoolers, throughout the year we will organize other events within the framework of the Health of Prague 14 program, which will be aimed at adults," said Tomáš Liška (STAN) – member of the Prague 14 City Council.
The event on the occasion of World Oral Health Day is also the opening event of the "14 Prague without decay" campaign, which will also include a September Day event not only for seniors. It will take place on September 2 in Prague 14 at the Plechárna recreation center.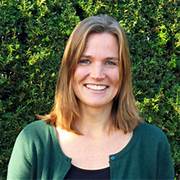 "Certified bacon geek. Evil social media fanatic. Music practitioner. Communicator."