Strategic Chronicle 23 March 2021 (to subscribe HERE)
Pakistani Prime Minister Imran Khan on Tuesday called on Muslim-majority countries to help end the war in Ukraine, especially by encouraging China to play a mediating role. An attitude that irritates more than one person in Washington and London…
Pakistan in peace initiative
The Pakistani prime minister spoke at the 48th annual session of the Organization of Islamic Cooperation (OIC) Council of Foreign Ministers, held in Islamabad on March 23-24, and hosted for the first time Chinese Foreign Minister Wang Yi as a special guest.
In front of the 57 members of the Organization, Imran Khan warned that the world was heading in a very bad direction, with new cold war logic, a world divided into blocs in which the 1.5 billion inhabitants of the OIC countries will have no place. War in Ukraine "could have serious consequences for the world"he pointed out, while the rest of the planet "it hurts" soaring oil, gas and wheat prices. Khan thus urged member states to "playing a mediating role, trying to establish a ceasefire and ending the conflict".
Wang Yi's presence shows China's growing influence among the OIC countries, as well as the willingness of Islamic organizations to ignore allegations of widespread attacks by Chinese authorities against the Muslim Uyghur minority, peddled by the National Endowment for Democracy (NED), George Soros' network and their aides in Western media.
Despite making tackling Islamophobia a top priority, Imran Khan basically refuses to condemn China for its alleged abuses against the Uyghurs. In addition, Pakistan is fully committed to the New Silk Road project led by China, launching China-Pakistan corridor constructiona multi-billion dollar road and energy project that will link the port of Gwadar on the Arabian Sea to China in the north of the country.
All of this was enough, from the perspective of the Anglo-American imperialists, to make Imran Khan a persona non grata ; and it is certainly no coincidence that attempts to destabilize domestic politics materialized in this context, with a vote of condemnation to be held this Monday, 28 March — a maneuver that could bring about his downfall, given that he lost his majority in Parliament.
that Guardian report moreover, those close to the Prime Minister think that this vote of no confidence 'is part of a conspiracy by foreign powers, and even the CIA, to overthrow its government, which is no longer willing to support Western and NATO actions as they did during the 'war on terrorism'.
Schiller Institute requested by Pakistani media
It is interesting to note that, in this context, the Pakistani media found it useful to provide groundwork to representatives of the Schiller Institute, first of all to its founder and president Mrs. Helga Zepp-LaRouche, and, for France, to Karel Vereycken, editor of our monthly Nouvelle Solidarite.
Interviewed by Pakistani public channel PTV, Helga Zepp-LaRouche welcomed the initiative of Pakistani Prime Minister Imran Khan above. He then underlined that Islam has a role to play in participating in special dialogues as one of the three Abrahamic religions, and as potential force for peace, as illustrated by the proposed efforts by the OIC and China to end the military conflict in Ukraine peacefully. He also denounced the "Clash of civilizations" thesis promoted by Samuel Huntington, and the replacement, after the fall of the Soviet Union, of the East-West conflict by north-south conflictChristianity against other religions.
On Wednesday morning, Karel Vereycken was invited, as a contributor to the Schiller Institute, to take part in a 45-minute debate about the OIC meeting, also on the PTV channel. When reporters asked him if it was time, in France or elsewhere, to honor the feelings of the 1.9 billion Muslims, Vereycken replied: "Beyond local and specific issues, the Prime Minister of Pakistan has been able to address global issues. Because, if you take the IMF, G20, BRICS, G7, etc., you realize it the entire Arab-Muslim world is underrepresented. We still live in a postwar international order, largely dominated by colonial powers or powers who think they need imperial control over world affairs. So the urgency today for the world to come is to have institutions that do not represent the past, but the future of the present multilateral world order."
France, Vereycken continued, had a long period of religious wars between Protestants and Catholics, conflicts which were resolved by Henry IV, a good king of France; then came the Thirty Years' War in Europe, which used religion as a pretext, but was in fact governed by financial interests. It ended with the Peace of Westphalia of 1648, which was accepted on the basis of recognition of the 'benefit of others', which should be valued as much as its own. This idea is very inspiring for today, and the Schiller Institute, at next conference, will develop the idea of ​​Westphalian peace, benefit of others, mutual respect and mutual cooperation for international peace. If peace comes to soft words, it will fail.
We encourage you, dear readers, to sign and circulate attraction of the Schiller Institute to hold an international conference to establish new security and development architecture for all countries.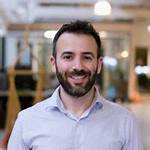 "Reader. Future teen idol. Falls down a lot. Amateur communicator. Incurable student."