The Yellow Korner concept dates back to 2006 in France and its main motivation is to make the art of photography more accessible. This is also said by the owner of the Prague branch Miroslav Konarovsk.
"We want to bring art and photography closer to everyone who is interested in them. The concept of operation is simple, instead of exhibiting ten works for five thousand euros, we present a thousand works for fifty euros, thereby conveying the art to the general public. Galleries operate throughout the world and the Czech Republic, which boasts a big name in the field of photography, should not be an exception," he told Právo.
Most of the galleries are in France. Yellow Korner was founded by two friends, one of whom is more of a photographer, the other an entrepreneur. "They came up with the concept of selling limited editions. The scope of each edition is determined by the size of the format. So the smallest is the most, they can have up to five thousand copies. However, there are only fifty copies of the largest format worldwide," explains Konarovsk.
He added that the gallery now exhibits 550 photos in various formats. "But there are four and a half thousand different photos across the offering, from three hundred and fifty authors. These are not just factual photos, but also photo collages. This gives everyone the opportunity to choose."
Photo bids are divided thematically. It contains photos of animals, some of which were written by French photographer Laurent Baheux, focusing on black and white. Pedro Jacques Krebs of Peru, who has won a number of awards for his films, especially Amazonian animals, works on the same theme, but in a completely different style. Recently the International Photography Award (IPA) for the category Nature / Wildlife.
Other categories are fashion, landscapes, or cities. The atmosphere of big cities, mostly in America, such as New York or Los Angeles, is captured in his photographs by French photographer Ludwig Favre. The authenticity of each photo is guaranteed by a certificate, which also includes a copy number.
Photograph of Queen singer Freddie Mercury, only 500 copies in limited edition. Photo: Petr Hloušek, Pravo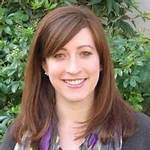 "Unapologetic social media guru. General reader. Incurable pop culture specialist."