The Žluté lázně complex in Podolí Prague opens its doors and begins its 113th season. Visitors to the sports and leisure area right near the Vltava can look forward to a traditional summer full of concerts, cultural and sporting events and exciting events. There will be popular summer cinema, stand-up comedy, live concerts, events for children and, starting this Friday, screenings of the hockey championships. There are also boat rentals for water sports, a beach volleyball court, a children's corner with saltwater and a varied drink menu. The entry fee remains the same.
Yellow Spa in Prague 4 Podolí will be open from May to September like every year.
Visitors can use the new entrance to the parking lot located near the main entrance.
"The Yellow Spa is always lively during the summer, and this year will be no different. The offer is diverse, so children, youth, adults and seniors will have a great time here. It is important for us to offer our guests, in addition to programs, food delicious, clean facilities, and relaxation. Thanks to its regional location, Yellow Spa is not far from the city center, thereby serving the people of Prague as a place to relax on warm days, even if it's not really a vacation, but just a few hours off." clarify John Dellarea director of the Yellow Spa.
Hockey FUN Zone starts Friday in Žluty Lázně
This Friday, May 12, hockey fans can come for the first time to cheer on the World Championship match in Riga, where Czech hockey players defended last year's bronze medal. The first game against Slovakia will be shown in the tent area behind Tančírná from 15:20. There, the FUN Zone will also continue during the championship, where the organizers will show selected matches.
Cinema in Žluty Lázně with premieres and cult films
Starting in early May, film lovers will also be treated to it, and they can come to Žluty Lázně every week. Summer cinemas will offer up-to-date films currently in theaters as well as cult films that audiences will enjoy alfresco with a drink in hand. Screenings always start after dark, around 9pm. Entrance fee is 150 crowns. In May, Zluté lázně will offer the films Be a Man (9/5), Three Musketeers: D'Artagnan (16/5), Life for the Self-taught (23/5) and Holidays in Rome (30/5) .
Brighten up a warm day on the water – Zluté lázně has more than twenty boats
The Žluté lázně complex offers a variety of sporting activities. Besides the popular beach volleyball courts and ping-pong tables, live sports in the Vltava are also gaining popularity. The operator has prepared paddleboards, megaboards, pedal boats or kayaks for rent. The party raft is also waiting for its first water gathering and celebration of the year. The Prague Dragon Boat Festival also returns to Yellow Spa. An interesting spectacle will take place from May 13 to 14.
A series of concerts by foreign stars My Kind of Summer from June to August in Žluty Lázně
A musical summer awaits Yellow Spa. As part of the My Kind of Summer series, several performers will perform in the area during the month of June and during holidays, providing the atmosphere of a prestigious major foreign festival. On Sunday, June 28, UK Foal, who took home the best band award at the Brit Awards twice. They presented their current record Life Is Yours (2022) to their fans live from the main stage of the Glastonbury festival, and their bold indie rock with elements of math rock and atmospheric post-rock will also be heard at Yellow Spa. On Tuesday, July 11, a British musician will take the stage on the banks of the Vltava Ben Howard.
The winner of two prestigious Brit Awards will present the new album Collections from the Whiteout, produced by Aaron Dessner of The National, together with his band in Žluty Lázně. The atmospheric composition of the new album will complement her romantic hits like Only Love or Keep Your Head Up. On Tuesday, August 8, the exciting singer-songwriter will be performing for fans Zachary Dess aka Two Feet. At the end of the holiday, on August 25, then British musician Conor Maynard who, thanks to TikTok, has become one of the most followed indie pop artists in recent years. As part of her summer tour, she will also be coming to the Czech Republic for the first time, where she will be performing her biggest hits at the Yellow Spa in Prague.
The yellow spa area will also offer many other events during the season. Those interested can come to meet new friends at Speed ​​dating events (11/5, 7/6), go for a run at Fun&Run (21/5), try the popular pub quiz (29/5), attend regular Vipassana meditation courses, in the stand-up comedy Tančírn Na stojáka (20.6., 13.7. and 23.8.), or enjoy Children's Day on May 28, which will present an interesting and very enjoyable program. And the little ones can look forward to the Bambule Festival, where kids can try different sports and meet Olympic champions.
You can find detailed program information and sports offers in Žluty Lázně on the website www.zlutelazne.cz or Facebook and Instagram profiles.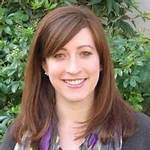 "Unapologetic social media guru. General reader. Incurable pop culture specialist."