Zbigniew Wawer is a museologist and military historian – an outstanding connoisseur of the uniforms and insignia of Polish units from the World War II period. Since October 2011, he has been an associate professor at the Institute for Social Policy and International Relations at the Koszalin University of Technology.
In 2012-2016, director of the Museum of the Polish Army in Warsaw. Since March 2017, he has been directing Łazienki Royal Museum in Warsaw, and since 2018 – he is the director of this institute. He is a member of the National Council of Museums and Memorials and the Council for the Protection of Monuments in Minister of Culture and National Heritageand the Museum Council at the Józef Piłsudski Museum in Sulejówek, the Casimir Pulaski Museum in Warka, the Regional Museum in Kutno, the Sochaczew Regional Museum, and the Battlefield on the Bzura River in Sochaczew.
Zbigniew Wawer is the author of several dozen book publications, including the monograph "Monte Cassino" – the most comprehensive Polish work on combat, co-author of the book "Polish Army in World War II" and scientific articles in the field of historical and military Polish language, as well as popular science publications for " Rzeczpospolita", "The Ages Say", "Polygon" and "Polish Army – Hachette".
He was awarded many times for his activities e.g. Cross of Officer Polonia Restituta, Pro Bono Poloniae Medal, Order of the White Rose of Finland, 4th class, Cross of Officer of the Netherlands Order of Orange-Nassau, Cross of Merit class 3, Ministry of Defense of Estonia, Cross of Knight of the Order of Hungary, Cross of Confession of the Republic of Latvia.
He died on December 12 after a long and serious illness.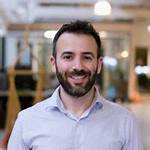 "Reader. Future teen idol. Falls down a lot. Amateur communicator. Incurable student."