Snowboard crosser Eva Adamczyk, returning to the World Cup a year after a serious injury, crashed out in the quarter-finals of the race in Les Deux Alpes, France.
The Olympic champion from Sochi, who missed most of last season with fractures in both legs at the ankle, was not quite in tough shape for the winners of the entire event, Josie Baff from Australia and Lara Casanova from Switzerland.
"I'm glad I left him, nothing happened to me. I feel good, the results weren't much compared to what I'm used to. But I think it was good for the first day and it will only get better," Adamczyková judged in the recording for the media entry to the elite series after a long break.
The main race in France was postponed from Saturday due to bad weather and today competitors had to contend with thick fog and high winds. America's Stacey Gaskill, England's Charlotte Bankes and Australia's Belle Brockhoff were absent from the start.
Unlike them, three-time World Cup winner Adamczyk did not succumb in the quarter-finals run, but he advanced third from the start and finished on the non-progressive rung. He missed out on fifth place from Friday's qualifiers. Last week he finished third in the low category FIS race at Pitztal.
"I rode one really slow ride in practice so I did all the jumps and before the race I knew what to do and where to do it. In the race I've been riding a bit better, but compared to the girls I've ridden with, it didn't go well . I tried to defend it right away, but somehow it didn't work, "Adamczyková commented of his quarterfinal heat.
Nineteen-year-old Baffová fought her way to the final, where she also defeated French duo Chloé Trespeuchová and Léa Castaová. The Australian claimed his first WC win of his career.
Among the men, Radek Houser and Kryštof Choura finished in the last 16. Houser did not start the race, Choura finished third behind Frenchman Aidan Chollet and Australian Cameron Bolton. The first race of the season was won by German Martin Nörl.
WC opening race in snowboardcross in Les Deux Alpes (France):
Man: 1. Nörl (Germany), 2. Visintin (It.), 3. Grondin (Can.), 4. Eguibar (Sp.), …23. Slut32. Ganderin qualification 49. Koudelka (all Czech Republic).
Woman: 1. Baffová (Aust.), 2. Trespeuchová (Fr.), 3. Castaová (Fr.), 4. Albrechtová (Switzerland), …10. Adamczykin qualifying 23. Hopjakova (both Czech Republic).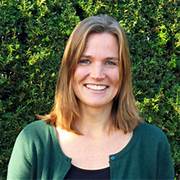 "Certified bacon geek. Evil social media fanatic. Music practitioner. Communicator."