Defense Attache at the Embassy of the Republic of Poland in Madrid, Col. Robert Tkaczyk and representatives of the Spanish reconstruction group "The First Struggled Poland" celebrate the Polish soldier of the Home Army, the hero of the Warsaw Uprising, pseudonym Antoni Janusz Dbrowski. "Leon" – the chairman of the organization Alberto Trujillo told the PAP on Sunday.
Today, the 95-year-old rebel lives in the nursing home "El Paular" in Alicante (Valencia), where he is under special care. He emigrated to Spain after the war, married here, had four children with Polish names and eight grandchildren. Everyone came to the ceremony on Saturday at "El Paular".
Colonel Tkaczyk presented the hero with a commemorative medal from the Polish Army in recognition of his service to Poland. "Thanks to people like you today Poland is free," he said.
According to the Rebel Biography, Antoni J. Dąbrowski fought as a senior gunner in the "Baszta" regiment in the "Karpaty" battalion (K-3 company). When the Warsaw Uprising broke out, he was only 17 years old. He was taken prisoner by the Germans, a prisoner of war in a transit camp for Home Army soldiers at Skierniewice, and later at Stalag XB Sandbostel. POW number 220985.
The life story told by Antoni J. Dąbrowski himself is published on his website by the nursing home "El Paular".
"I was born in 1927 in Warsaw, I have three brothers and one sister, we live a normal life," he said. World War. Germany invaded Poland with constant heavy bombardment (…). After about three weeks they attacked Warsaw with artillery, bombs, tanks and very strong soldiers. At the same time, the Russians also entered Poland from the east, and because the Polish army was weaker and could not defend the country on two fronts, the Poles had no choice. other than to give up. "
"I live in this part of Warsaw, where the Germans created a Jewish ghetto (…) There are still gunfire, Jewish houses are burned. I witnessed executions, suicides (…) I saw whole families being taken to the train station. They sent by train to a concentration camp. I joined the secret army. Poland to defend my country against the enemy. At the age of 15, I started my life as a partisan. "
During the fight against its inhabitants, he faced death many times and partially lost his hearing due to his injuries. Today I don't want to remember those days. "My war experience was sad, painful," he explained. "There is nothing good, only hatred, hurt, disability, death, broken families, destroyed cities, concentration camps full of suffering, torture and death… You have to resolve conflicts through dialogue, try to fix everything. after kindness, one must have good intentions and strive for peace through love, so that the innocent do not suffer "- he stressed.
From Saragossa Grażyna Opińska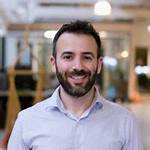 "Reader. Future teen idol. Falls down a lot. Amateur communicator. Incurable student."