(Stabæk – Strømsgodset 0–1) An early goal from centre-back Ari Leifsson was decisive as Godset won their third game in a row and passed Stabæk in the table.
After 17 minutes in the rain at Nadderud, Ari Leifsson made it 1-0 to Strømsgodset.
It was unlikely the Icelandic's score won the award for goal of the year but it was a win for Godset.
– It feels great. The early scores in the game went back and forth, besides we were reduced to ten men… It couldn't get any better, goalscorer Leifsson told TV 2 after the game ended.
As there were busy last minutes for Godset:
Seven minutes from full time, Kreshnik Krasniqi received his second yellow card and Godset had to finish with 10 men.
Stabæk pushed towards the end and had two great chances at Mushaga Bakenga – but Trønder couldn't get the ball between the posts.
Godset has three straight wins and is in 8th place in the Eliteserien with 17 points – two more than Stabæk. In the previous round, Drammenserne became the first team to beat leaders Bodø/Glimt this season.
The loss left Stabæk winless in the last four matches.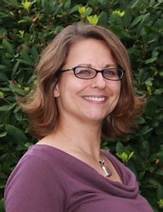 "Infuriatingly humble coffee guru. Travel practitioner. Freelance zombie fanatic. Certified problem solver. Food scholar. Student."