Tennis player Barbora Krejčíková will play in the quarter-finals of a grand slam for the second time in her career and this season. This year's winner Rolad Garros, despite health issues in the end, beat Spain's Garbiňa Muguruza 6:3 and 7:6 in the eighth final of the US Open, which ended at Arthur Ash's court just after one o'clock in America time.
Krejčíková flew into the match like the wind, winning twelve straight fines and leading 3:0. But the shocked Spaniard shuddered, showing his stubbornness and leveling. However, the Czech Republic forced the opponent to make mistakes with long balls, a clever mix of strokes, and after seven games in a row, he was leading 6:3 and 4:0.
"I started well and played good tennis, which is important. There were a lot of breaks in the first set and I'm happy to have them. I was suddenly 4-0 up in the second set, but then it started to get complicated. Garbiňa is starting to play better, but I hope so," recapitulates Krejčíková.
Muguruza added to the aggression and put Krejcikova under pressure. At 4:2, the Spanish team was leading 40:0, but he didn't use a single breakball and suddenly lost in the 4:5 set.
Twenty-five-year-old Krejčíková started the tenth game with two double faults, but he managed to gradually avoid three sets, his third with tenth aces in the match. He previously felt the left side of his stomach on the bench and asked for treatment at 5:6. He went to the locker room with the doctor and physiotherapist for eight minutes, and when he came back, he equalized with a clean game at 6:6.
He looked breathless and took his time to rest, which the Spaniards didn't like at all. Krejčíková played the tie-break to perfection, leading 3:0, 4:1 and 5:2, and although his rivals were still close to a point difference, the Czech Republic managed to end it. In the first match, Muguruza returned to the car and the winner simply raised his hands tiredly above his head.
On the net, Muguruza, who, after one opponent's "pig", did not even apologize for his tennis habit, tried to explain the situation, but the angry Spaniard just shook his head. "Very unprofessional," he challenged the Killer verbally.
Krejčíková then sat on the bench with his head in hand for a long time and coach Aleš Kartus watched him closely from the gallery. Doctors and physiotherapists picked him up and escorted him to the locker room.
"At the end of the game I was worried and I was really sick," Krejcikova told the media. "I don't know what happened but I couldn't breathe. I was dizzy and the whole world was spinning. It never happened to me," he defended himself.
Tennis players from Ivančice are having a season of life. In addition to Roland Garros, he won two more WTA tournaments in singles and progress to the US Open quarter-finals should move him to seventh place in the rankings. If she is okay, she should play for the semifinals with world number two Aryna Sabalenkova of Belarus.
Spanish youth shines
Eighteen-year-old Spanish tennis player Carlos Alcaraz has become the youngest US Open quarter-finalist since 1988. In the fourth round of the New York Grand Slam, he defeated Germany's Peter Gojowczyk 5:7, 6:1, 5:7, 6:2 and 6 : 0.
Alcaraz also followed his previous five-hundredth victory over world number three Stefanos Tsitsipas of Greece and at 18 and four months old he beat Andre Agassi by eight days, reaching the semifinals in 1988.
"I'm very happy that I advanced to week two for the first time at a grand slam. It's a dream come true," said Alcaraz. "But five hundred games are very challenging," added the world's 55th player.
"After the opening set I thought I was at the end of my physical and mental strength. The fans there helped me a lot. I felt their energy, without them I wouldn't be able to," he said.
Alcaraz will take on Felix Auger-Aliassim of Canada to advance to the semifinals. The fifteenth player in the world ranking managed to record 4:6, 6:2, 7:6 and 6:4 with the home team Frances Tiafo in the round of 16.
New York US Open slam tennis tournament (hard surface, $57.5 million grant):
Woman:
Single – Round 4: Krejčíková (8-CZ) – Muguruza (9-Sp.) 6:3, 7:6 (7:4), Sabalenkova (2-Bel.) – Mertensova (15-Belg.) 6:4, 6: 1.
Doubles – Round 2: Hradecka, Bouzková (15-ČR) – Dijasová, Gračevová (Kaz./Rus.) 7:5, 6:2.
Man:
Single – Round 4: Auger-Aliassime (12-CAN) – Tiafoe (USA) 4:6, 6:2, 7:6 (8:6), 6:4, Alcaraz (Sp.) – Gojowczyk (DEU) 5:7, 6: 1, 5:7, 6:2, 6:0.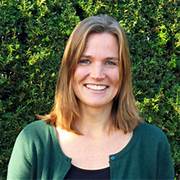 "Certified bacon geek. Evil social media fanatic. Music practitioner. Communicator."