Former footballer and expert Bernt Hulsker was involved in the ill-fated match of the Norwegian men's national team in the European Championship qualifiers. When Norway faced Scotland in Ullevaal on Saturday, he was a guest on Dagbladet TV-sporten.
– I am humbled by this opportunity and I am really looking forward to it. It's great to see what Dagbladet TV sports has achieved, and I hope I can contribute, Bernt Hulsker told Dagbladet.
Program manager at Aller Media, Tellef Dahll, is delighted to have Bernt Hulsker on the team.
– Bernt has an extraordinary skill at sports, combined with an entertaining way of conveying his knowledge. We think he fits us perfectly, said Dahll.
Background
The former footballer has been largely out of the media spotlight following his embarrassing behavior at a Christmas party for his former VGTV client in January last year.
On October 13, Hulsker was also given an 18-day suspended sentence for hate speech. He was sentenced to pay a fine of NOK 15,000, as well as pay court costs.
The TV profile claimed during the trial that he had not acted with racist intent.
After the incident, Hulsker lost his job as a presenter on "Fangene på fortet" and cut ties with VGTV, as well as management company Max Social.
Time to forgive
Now he is back on the screen at Dagbladet TV sporten.
– Now I'm completely focused on the upcoming games against Scotland and Cyprus. These are our two games must win, we must have the ambition to pass this qualification, said Hulsker.
Dahll's program manager was keen to look forward on Hulsker's behalf, and considered the previous controversy a closed chapter.
– Bernt has apologized, he has served his sentence and accepted the consequences of the mistake he made. Now we believe it's time to forgive and move on. The start for that could be a few hours on the couch on Dagbladet TV, says Dahll.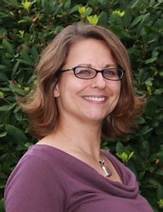 "Infuriatingly humble coffee guru. Travel practitioner. Freelance zombie fanatic. Certified problem solver. Food scholar. Student."