I do not count here my humble person who, in addition to Polsat, also represents the Polish Olympic Committee in Rome, but every President is a President and every Prime Minister is a Prime Minister.
SEE ALSO: Polish volleyball players' historic season
They weren't there, which is a shame, because what happened on Saturday night in the Italian capital will go down in the history of Polish sport, and not just Polish volleyball itself. A decisive victory in the struggle for dominance in the Old Continent, against the current world champions, and in their region! I don't remember a similar case in the history of Polish sports. It is a pity that our team in the stands of the Roman hall, apart from about three thousand of the most loyal fans of Polish volleyball, does not have the official government stamp. It's a shame, because as is often the case, such matches are also an opportunity to develop major sports politics both inside and outside of volleyball. But times are hot, the issue of Russia and Belarus is in the context of the Paris Olympics, and at least since 2014 we have had a sporting mandate to play a major role in shaping European and world volleyball. So why not take advantage of this natural situation? PZPS itself has been waiting long enough for other Polish institutions to be activated to take advantage of this natural opportunity and finally take action themselves. Way to go.
Behind the struggle for sporting supremacy in the Old Continent, there is a struggle for the legacy of Aleksandar Boricic, chairman of CEV – Serbia, who will inevitably step down. And already in June, at the last General Reporting Meeting of PZPS Delegations, Sebastian Świderski announced that Poland this time would nominate its own person for the position of President of the European Volleyball Confederation. It will be about another year, and our candidate is Leszek Leo Wencel – once a volleyball player, and then a great entrepreneur with extensive international experience. Elections will be held next year, but the campaign has already begun and Leo is wasting no time. He began to move quickly and quite efficiently in this environment, with great help not only from President Sebastian, but also from Mirek Przedpełski, whose previous connections in the CEV and FIVB had not completely disappeared. In Rome, I saw up close their great activity before and after the final. This bodes well for the future, as sports diplomacy has been a weak point of Polish sport for decades. Whether this will be enough for Leo Wencl to take over the reigns at CEV in the future remains to be seen, but such an opinion should unite at least the new (or perhaps old?) Polish sports authorities, PKOL and PZPS, after the October parliamentary elections. This also happens in other countries.
Symbolic of this phenomenon was the presence in the stands of the Roman hall, sitting next to President Mattarella, the Minister of Sports, Andrea Abodi, and the chairman of the Italian Olympic Committee CONI, Giovanni Malagó. Interestingly, they were all greeted enthusiastically by eleven thousand spectators, which is no longer a normal practice in Poland. We can learn this from the Italians.
We can also learn from them optimism in life and accepting failure with dignity. We're slowly starting to get better at the latter. A year ago in Katowice, our fans did not lose heart after losing the World Cup final to Italy, but expressed a beautiful thank you to our players. Something similar happened on Saturday in Rome with the Italian fans, and the headline in Sunday's paper was 'Grazie lo stesso' – after all, THANK YOU! While an equally important event of the weekend for Italians is the Milan football derby, volleyball has had its glory days here, breaking records for television audiences and revenue from tickets sold for the final. And it's no wonder that Italians are happy, because if it's a holiday, we have to celebrate it, so let's celebrate with them, because we ARE EUROPEAN CHAMPIONS!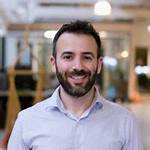 "Reader. Future teen idol. Falls down a lot. Amateur communicator. Incurable student."