Boris Johnson, in his weekly column in the Daily Mail, commented on the possibility of Ukraine joining NATO. The former British prime minister criticized Western countries for being hesitant on this issue. He warned that such a stance could "push Ukraine back into Moscow's orbit."
He accused NATO of ignoring the lessons of history and avoiding sending "the right message to Putin." Johnson assessed that "no country has done more or tried more than Ukraine to demonstrate its ability to join NATO."
"All the Alliance in Vilnius has to do is set a schedule – not immediate membership; that makes no sense as long as the war continues – but membership as soon as victory is achieved," Johnson wrote.
The British politician's comments did not appeal to the former Russian president. Dmitry Medvedev, in his non-diplomatic fashion, refers to it in his Telegram. "Former British Prime Minister Johnson proposed the acceptance of Ukraine into NATO "without any conditions". He, a retired fool, should be treated unconditionally in a psychiatric hospital. again in his entries threatening the outbreak of World War III. However, in each of his entries, he forgets that it was the Russians who invaded Ukraine and killed not only soldiers, but defenseless civilians as well.
At the end, Medvedev attaches a quote from a song by Vladimir Vysotsky, Russian singer and poet: He cried and laughed, grinning like a hedgehog. He mocked us. What can you take from a madman?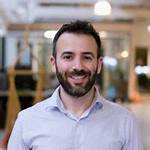 "Reader. Future teen idol. Falls down a lot. Amateur communicator. Incurable student."