The village of Michalovce in Slovakia was shocked by the death of a forty-six year old woman. On New Year's morning, his body was found by passers-by on the sidewalk. He had several stab wounds on his body. Security cameras caught his last movement downtown. That woman should be running from an unknown man and asking for help!
In the early hours of New Year's Day, a random witness found the body of a woman in Ulica kapitana Nálepka in the center of Michalovcí. "This morning there was a violent crime in Michalovce. The multiple stab wounds sustained by a forty-six-year-old woman from Michalov were incompatible with life, and she succumbed to them on the spot." Košice Region police informed on social networks Facebook with the police already having the footage from the security cameras.
"The case was taken over on the spot by the Polda investigators, who, after completing the necessary initial procedural steps, commenced criminal prosecution for the very serious crime of homicide," added the police.
According to the Slovak daily New Time the victim was a nurse who appeared to have returned home from duty in the early hours of the morning. But he never came home.
television A tent in his report, he published some of the footage from the security cameras. In the video, a woman is seen running away from an unknown man who is chasing her and calling for help. According to TV YES the perpetrator robbed the woman before fleeing the scene. The crime took place near a pharmacy and an apartment building.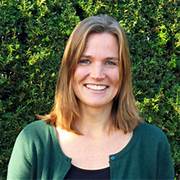 "Certified bacon geek. Evil social media fanatic. Music practitioner. Communicator."