Lost the best year in the world – finally WC ready
After missing the Olympics in Tokyo (2021) and the World Cup in Eugene (2021), Sha'Carri Richardson (23) is ready for a global championship. The big favorite finished the 100 meters at the American championships on Saturday night and won in a time of 10.82.
Richardson joined Brittany Brown and Tamari Davis on the US team for WC in Budapest.
– I'm ready mentally, physically and emotionally. And I'm here to say: I'm not coming back, I'm better, Richardson said in a televised interview after the race, according to Reuters.
Richardson scored best of the year in the world with 10.71 in his quest for the American championship, but he had to give up at around the same time as he qualified for WC.
Shericka Jackson (28) won the Jamaica championship in a time of 10.65, which is a new personal record. It also makes her the fifth fastest woman of all time. The former 400 meter runner is getting stronger and stronger.
– I said last year that my main problem is starting, and tonight I mastered it, said Jackson after the race Reuters.
She won ahead of Shashalee Forbes (10.96) and Natasha Morrison (10.98). Elaine Thompson-Herah, who has two Olympic gold medals over distance, is only fifth at 11.06 – after a nasty injury problem this season. Therefore, it is impossible for him to be seen within 100 meters of a toilet in Budapest.
Shelly-Ann Fraser-Pryce, on the other hand, could be. He's also struggling with injuries, and didn't run last night. But unlike Thompson-Herah, he has a free spot in WC as a title defender.
Cravont Charleston became US champion in the men's 100 meters. He won ahead of some of the more meritorious Christian Coleman and Noah Lyles, who also earned a long-distance WC ticket.
The defending world 100 meters champion, Fred Kerley, doesn't run long distances. He had a vacant long distance spot in WC, and therefore prioritized the 200 meters in the American championships.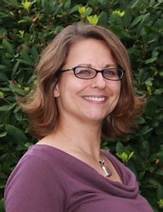 "Infuriatingly humble coffee guru. Travel practitioner. Freelance zombie fanatic. Certified problem solver. Food scholar. Student."