"Germany's actions have caused enormous and often irreversible damage, which hindered the development potential of this state and nation for generations," said Arkadiusz Mularczyk.
Arkadiusz Mularczyk, Secretary of State, Plenipotentiary Government for Compensation for Damages Due to German Aggression and Occupation in 1939-1945, submitted a motion to the Parliamentary Assembly of the Council of Europe to address the issue of the right to fair and equal compensation and access to justice, just and by law trial for all victims of German aggression during World War II
– informed the Ministry of Foreign Affairs in a communiqué.
In addition, he announced that, as part of his activities in multilateral forums, he would write a letter to the European Council Human Rights Commissioner, Dunja Mijatović.
The Foreign Minister emphasized that the problem of state losses that were attacked and occupied by Nazi Germany still requires reflection and analysis.
Germany's actions have caused enormous and often irreparable damage that hindered the nation's and nation's development potential for generations
– he emphasized, adding that many victims were prevented from obtaining adequate compensation for the losses suffered.
As a result of Soviet domination of the countries of Central and Eastern Europe, the principles of protecting human dignity and the principle of equality before the law were violated. Unlike Western countries, citizens of Central and Eastern Europe are deprived of the possibility to effectively seek redress and appropriate compensation. At the same time, it was this part of Europe that was being destroyed in an unprecedented way.
European Council goals
The undersecretary pointed out that the European Council was created to rebuild and reunite the continent after World War II.
Today, the need to build unity in Europe is critical, especially in the face of the horrific war that befell our neighbours
– he noted, adding that the construction of a truly united Europe, based on respect for human dignity, requires the restoration of equality between citizens of Western Europe and Central and Eastern Europe.
The motion to start work and adopt recommendations or resolutions at the Council of Europe was signed by a total of 35 delegates from 11 countries of the Council of Europe.
READ ALSO: Important steps in repair! Mularczyk: We want a European Council resolution on Germany's payment of reparations for World War II
MLY/PAP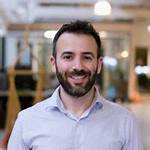 "Reader. Future teen idol. Falls down a lot. Amateur communicator. Incurable student."