Prof. Andrzej Maczek lives in the United Kingdom, where he actively works to commemorate and raise awareness of Poland's contribution in the fight against Germany during World War II. On Monday, July 17, the Polish Embassy in Belgium announced his death.
– We are deeply saddened by the passing of Professor Andrzej Maczek, son of General Stanisław Maczek. We extend our condolences and condolences to his family and loved ones," the embassy tweeted.
It should be remembered that Prof. Andrzej Maczek was the son of General Stanisław Maczek, who was conscripted into the Austro-Hungarian army after the outbreak of World War I. In November 1918, he volunteered for the newly formed Polish Army. In 1938, he took command of the 10th Cavalry Brigade, the first motorized unit in the Polish Army.
After the fighting in September 1939, Stanisław Maczek, then colonel, crossed the Hungarian border with his army and headed for France. It was there that he was made a general in recognition of his services. In 1940 he commanded a brigade during the French campaign.
When the fighting ended, General Stanisław Maczek left for Great Britain. There he recreated his old unit, and in February 1942 it was renamed the 1st Polish Armored Division.
The division took part in the fighting in Normandy from August 1944, liberating and then m. Abbeville and St. Omer in France and Ypres, Roeselare, Tielt and Ghent in Belgium.
In September 1944, the 1st Polish Armored Division entered the Netherlands, liberating, among others, Axel, Hulst, Baarle-Nassau, Breda, Oosterhout, Moerdijk, Emmen, and finally winning the German base at Wilhelmshaven.
General Stanisław Maczek did not return to Poland after the war ended. He settled in Edinburgh, where he lived until his death in 1994. He was buried in the Netherlands, in the Polish cemetery in Breda.
Graves of pilots and airmen. Unforgettable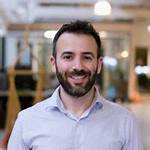 "Reader. Future teen idol. Falls down a lot. Amateur communicator. Incurable student."