Portal wPolitce.pl asked the Minister of Education and Science, prof. Przemysław Czarnek.
On the wPolitce.pl page we will find a discussion of your meeting with members of the European Parliament's Culture and Education Committee. This was followed by many slanderous opinions based – if you believe the OKO.Press report and the insinuations contained in this report – also on the lies of the members of this Commission. What is this meeting for?
Prof. Przemyslaw Czarnek: The EP Culture and Education Committee requested this meeting. My ministry decided that if so, then it was appropriate to have a meeting, especially since I had already contacted this commission by mail. Discussions of various visions of history – myself and the chairman of this committee, Sabine Verheyen, who is a German by nationality – have appeared in these letters, which is why I also invited this woman to us, to the MEiN headquarters at ul. Szucha 25, so he can see what history is like, not in discrete shades, but totally unambiguous. It was the Germans, and no one else, who tortured and killed Poles at the Gestapo headquarters located at this address during World War II. Relying on the lessons of Polish-German history, I voluntarily agreed to this meeting.
Don't you wish the minister would ask questions that mostly have nothing to do with science and education or culture?
I know they will be very biased with this thesis. This is not at all a surprise to me. In addition, it is not surprising that some of these theses are harsh and say that Polish society must take a firm stand against freedom of expression, freedom of the media and change their way of thinking about freedom under the influence of Russian aggression. They are people who have no tolerance at all.
I'm not going to mention culture, because if you come to talk to the Minister of Education and do a thesis like that, if you come and act like a supervisor, then what is culture? After all, education policy is in no way subject to the European Union. In turn – what we can learn from the media and I reacted – a Slovenian MP made fun of the fact that if KPO had not been blocked in Poland, we would have had much greater opportunities to finance the education of Ukrainian children, to which he asked about. That's why I asked him not to smile if he didn't understand the seriousness of the situation. It was such a lie that was written in OKO.Press that I turned to him: "Don't laugh!".
What surprised me a bit was that these MPs opened OKO.Press and started lying. We will not disclose the recording of the meeting which is an official meeting with the EP delegation, surely not everyone would be interested if it were not for the lies of these ladies on OKO.Press and Twitter.
You are called a propagandist by these women for saying that history is full of facts, not distortions.
I can be called upon and presented in various ways in EU salons, but I will not – to avoid this – deviate from the obvious facts. During this meeting, the completely fraudulent face of the Culture and Education Committee of the European Parliament was revealed.
said Radoslaw Molenda
READ ALSO:
— EP delegate 'surprised' by Czarnek? Let's look at the facts. The EP Culture and Education Committee is interested in… LGBT+ and civil liberties
— Storm after the words of Minister Czarnek: "He told the truth, so that Germany was shaken." Świrski responding to text OKO.Press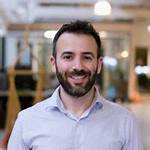 "Reader. Future teen idol. Falls down a lot. Amateur communicator. Incurable student."