A court detained a 29-year-old man who attacked staff of the České Budějovice hospital psychiatry department with a machete on Friday. He faces five to 12 years in prison for bodily harm. He inflicted stab wounds on three nurses and a paramedic, and they have all been receiving treatment at home since Sunday. Police arrested the man immediately after the attack on Friday. The spokeswoman for the České Budějovice District Court, Markéta Bartizalová, said about the detention decision.
"The court decided on detention on Sunday. The reasons were fugitives and premature detention," he said. This means that, according to the court's decision, the defendant can avoid taking action related to the criminal process, or can try to repeat or complete the crime. Police have not revealed the motive of the attacker.
The man is a visitor to the psychiatric ward. The attacker was calmed down on Friday by staff members along with members of the security services; no patients were injured. The director of the České Budějovice Hospital, Michal Šnorek, said in a statement that the hospital, being an easy target, regularly trains against similar attacks. The last training session at the psychiatric ward took place last November. The injured employees were hospitalized, three of them leaving for home treatment on Saturday, and a fourth on Sunday.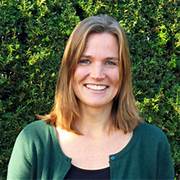 "Certified bacon geek. Evil social media fanatic. Music practitioner. Communicator."