• Pavel ech, in memoriam, received the honorary award "Knight of Blansko" by decision of the non-profit organization from Podblanicko in the Appendix).
• Libuše Němcová received the "Blanický rytíř" award for his lifelong work, especially for the establishment and development of the Charity Parish in Vlašim with Home Health Care services, which he developed in Vlašim and its environs (nominations are detailed in the appendix).
• Václav merák received the honorary award "Blanický rytíř" by decision of the non-profit organization from Podblanicko, for his lifelong work in the field of cultural heritage care, primarily to document the history of Neveklov, Benešov and Sedlčany during World War II (nominations detailed in appendix).
Business Academy has Professor star
The ceremony, which took place on Good Friday in the ceremonial hall of Vlašim Castle, was attended by guests from the cultural, social and political life of the region. The invitation was received by representatives of the local government itself, a number of representatives from the city and municipality of Podblanicko, the principal of the school from Podblanicko and many other guests. They were welcomed in Vlašim by the mayor of Vlašim, Luděk Jeništa. The Deputy Mayor of Neveklov City, Michal Sejk, addresses the knights. In addition to the Knight of Blanice diploma and badge, the Knights of Blanice received a unique stone statue of the Knight of Blanice from Mount Blaník, the author of which was the artistic blacksmith Bohumil Hrubeš.
Next Good Friday will bring another award
At the end of the press release, accept the invitation to nominate the new Knights of Blancice. The next three awards will be announced on Good Friday, which is April 7, 2023. A natural (not legal) person who has contributed significantly to the protection and development of Podblanicko's natural and cultural heritage can be nominated for his life's work. (in exceptional cases awards may be given in memoriam).
Since next year, the non-profit organization of Podblanicko has decided to announce a special Knights of Blanicko prize for outstanding actions to protect and develop Podblanicko's natural and cultural heritage in the last year (or completed last year). The special Blanick rytíř award does not preclude the same person's later candidacy for the Blanick rytíř award for lifetime achievement.
Nominations can be submitted by anyone, namely individual citizens, municipalities, interest groups, in writing to the following address: Podblanické ekocentrum SOP Vlašim, Pláteníkova 264, 258 01 Vlašim (e-mail: vlasim@csop.cz). Nominations must contain the title, name and surname of the candidate, date of birth, reason for candidacy and contact address, or telephone. The nomination deadline will be announced in January 2023.
Pavel Pesout, Jiri Pavelka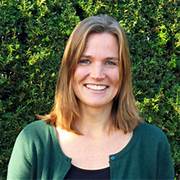 "Certified bacon geek. Evil social media fanatic. Music practitioner. Communicator."