On the opening day of the Meltingpot discussion forum alone, forty lectures took place. Petr Pavel will also perform on Friday.
One of the most important rock music festivals in the world, Colors of Ostrava, has been taking place in Ostrava for the second day, but has spread much more widely in its 20 years. The festival, which initially focused mainly on "world music", made room for a wide range of musical genres, including rock, pop, electronic, neoclassical, punk, jazz, hip hop or soul, but at the same time saw a joint concert by the aboriginal singer Nundhirribala with the strings section of the Janáček Philharmonic.
The audience, whose annual numbers are estimated at 40,000, also offered progressive theatrical performances and films from the Karlovy Vary festival (both festivals linked with financial input from Rockaway) or music documentaries from public media partner Czech Television. Most recently, the festival was enlivened by a series of art installations and exhibitions in the hitherto inaccessible industrial warehouse spaces of the Dolní Vítkovice complex. Colors TV also broadcasts from the festival.
Over the last five years, the Meltingpot discussion forum has grown to become Europe's largest live multidisciplinary forum, where more than 250 speakers will be appearing on 11 stages this year. If in previous years the influence of the media on public opinion was especially discussed, this year the main topic is "longevity" – longevity, health and biohacking. Various speakers will cover science, politics, business, culture and social life.
On the opening day of Meltingpot alone, 40 lectures took place, including Martin Rybář's Physics of Beer show, film screenings, workshops and the final DJ set. Opening was given by Alexandra Alvarová with a lecture on Czechs at the service of Russian propaganda (an interview with her being prepared by MAM). When world music stars perform outside, hundreds of visitors throng the halls to see and hear Petr Horký with Karel Janeček, Pavel Kosatík, Jakub Szántó or Miroslav Bárta.
Czech President Petr Pavel's Friday appearance on the talk show Kecy a Politika, which will be hosted by Petros Michopulos and chief commentator Reflex Bohumil Pečinka, is also eagerly awaited.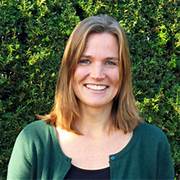 "Certified bacon geek. Evil social media fanatic. Music practitioner. Communicator."