Despite the passage of time and circumstances, war crimes, including genocide, have no statute of limitations – stated on Thursday Deputy Foreign Minister Arkadiusz Mularczyk in Vienna in his speech inaugurating the conference "Mistake and Responsibility: International Legal Consequences of Armed Conflicts in Europe in the 20th and 21st Century".
The minister alluded to the lack of justice following World War II, and in particular the lack of justice for Poland, which – as he points out – suffered from German and then Russian occupation.
Government legal obligations
The Polish government, with a sense of responsibility for history and responsibility to its own citizens, is convinced that the struggle for justice even 80 years after the end of World War II is not only a moral responsibility, but above all – a legal duty of our government
– added.
Mularczyk emphasized that the lack of accountability for past mistakes cast a shadow over bilateral relations and disrupted the international legal order.
This phenomenon is very important in relations between neighbors, said the minister.
gah/PAP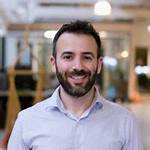 "Reader. Future teen idol. Falls down a lot. Amateur communicator. Incurable student."