Petra Kvitová finished in the tournament in Miami in the quarter-finals. The Czech lost to Polka Igá wiateková in sets of 3:6, 3:6. The new world number one will face Jessica Pegula in the semifinals which was eliminated by Paula Badosa.
Summary of the match between Petra Kvitová and Igá wiateková in Miami Video: Associated Press
Francisco Cerúndolo and Casper Ruud advanced to the men's semifinals in the evening. The Norwegian surprisingly knocked out Alexander Zverev in the quarter-finals, Argentina's Cerúndolo continued thanks to Jannik Sinner's cramp.
Thirty-two-year-old Kvitová pulled off a shorter finish from the start and did not develop a single breakball. He ultimately lost to wiateková in 77 minutes and did not reach the first semifinal participation in Miami.
wiateková won the WTA circuit for the fifteenth time in a row. "I'm in trouble right now and I hope it lasts for a while," said Polka, 20, who will become world number one on Monday after Ashleigh Barty unexpectedly ended her career.
"It's not easy to play a long series of wins. I'm very happy to be healthy and able to play with a player like Petra. She's a legend," Swiatek said of the two-time Wimbledon winner.
Last year's winner Roland Garros wiateková will play with Jessica Pegula of the home team to advance to the final. The second semifinal pair consisted of Switzerland's Belinda Bencicová and Japan's Naomi Osaka.
In the men's competition, Casper Ruud scored the biggest win of his career so far. The Norwegian beat Alexander Zverev of Germany 6:3, 1:6, 6:3 in the quarter-finals and will be playing the semifinals in the Masters series for the fourth time.
Ruud lost all three semifinals, but always played on clay. "It is a hard surface for the first time now, so it will be a little different. Maybe I have learned from previous defeats and would say: Above all good," said Ruud.
His opponent is Francisco Cerúndolo of Argentina, who is ranked 103 in the world rankings and thus the lowest semifinalist in the tournament's history in Miami.
Miami Men's and Women's Tennis Tournament (Hard):
Men ($9,554,920 grant):
Quarter final: F. Cerúndolo (ARG) – Sinner (9-It.) 4:1 retired, Ruud (6-NOR) – Zverev (2-DEU) 6:3, 1:6, 6:3
Women ($8,584,055):
Singles – Quarterfinals: wiateková (2-Pol.) – Kvitová (28-CZ) 6:3, 6:3, Pegula (16-USA) – Badosa (5-Sp.) 4:1 retired, Osaka (JPN) – Collins (9-USA) 6:2, 6:1 .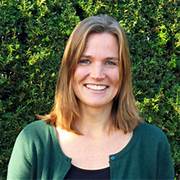 "Certified bacon geek. Evil social media fanatic. Music practitioner. Communicator."