While Russia stepped up attacks in the east, more troops were withdrawn in the north. But it is unlikely that troops will be sent from Kyiv to the front in Donbas, experts say.
Six weeks after Russia's invasion of Ukraine, Russian authorities have declared that they will cease war activity around the capital, Kyiv. At the same time, Russia has regained control of Chernobyl, on the border with Belarus.
NATO chief Jens Stoltenberg said on Thursday that this withdrawal was actually a regrouping.
Both the Institute for the Study of War (ISW) think tank and the Pentagon have also reported that there is talk of a withdrawal – not an end to the fighting.
Must let the soldiers rest
Lieutenant Colonel and principal at the Norwegian Defense College, Geir Hågen Karlsen, said it was not surprising that Russia had now withdrawn some of its troops from areas in northern Ukraine.
– They have to rearrange. These divisions had been at war for weeks, and suffered heavy, material losses. They could barely fight because they had lost a lot of soldiers and were under great pressure, Karlsen said.
– They should retire, get new equipment, and let people rest.
Earlier, the Russian army announced that it would concentrate on "liberating" the Donbas region in eastern Ukraine. According to experts, the city of Izium, just outside the Donbas border, could be the next target for Russia on the eastern front.
– It seems they are trying to cut off the Ukrainian troops in Luhansk and Donetsk. Then they cut their supply lines, Karlsen explained.
One way to succeed in this, he says, is for troops to move southwest toward the Dnipro, or down toward the Sea of ​​Azov. However, this will require a large amount of resources.
– We're talking long-distance, and the front line has barely moved in five weeks. One thing is to take an area, another is to defend it and provide sufficient supplies, says Karlsen
But summa summarum, Russia seems to be reorganizing into a defense near Kyiv, while continuing the offensive front in the Donbas.
Changing tactics
On the west side, Ukrainian forces have pushed back the Russians in the area around Mykolaiv. Experts say that developments on the front lines may be an indication that Russia has scaled back its ambitions for invasion.
– It may have been a plan to take Mykolajiv, and then move to Odesa, but it was clear that they did not have enough strength for this. They seem to have taken a reality orientation, says Karslen.
Tom Røseth, professor in the School of Staff in the Armed Forces and chief intelligence teacher, said the Kremlin now appears to be changing tactics.
– They no longer have the same pressure to the west on the south side. They spread too much, and fought on too many fronts. It seems that they are now gathering more power in the east. This is potentially more effective for them, says Røseth.
In the latest analyze The Institute for the Study of War (ISW) writes that although some Russian troops are now being distributed from the areas around Kyiv, Chernihiv and Sumy to eastern Ukraine, it is unlikely that these units will make a big difference to Russia's fighting strength.
– These units may be badly damaged and demoralized.
Røseth also said it was unlikely that soldiers from the northern region would immediately be dispatched to the eastern front.
– There is a lot of wear and tear on the unit, both with injured people and material damage. How long it would take before they were ready at the front in the east was hard to say. But that can take time, says Røseth.
Another dynamic in the east
At the same time, Russian troops laid siege to the port city of Mariupol. Karslen and Røseth both say that it is only a matter of time before they will take control of the city.
If they do, they can free up resources from there that can go up to Izium, or focus on northern Ukraine.
Mariupol has endured heavy fighting and has become one of the main centers of the war in recent weeks. Røseth says, however, that there is a completely different dynamic in power in the east than in the north.
– They are more motivated on both sides. There was the corps from Donetsk which was the old rebel-controlled army, and then there were the Chechens in it. And then you have the Azov Brigade, which is part of the Ukrainian side, he said.
– At the same time, city wars are more exhausting. Even if you shoot a building to pieces, there's still a place to hide.
Ukraine consists mostly of flat landscapes with farmland. With the arrival of spring, the battlefield would be greatly expanded in some places, Røseth believed.
– Until now, Russia relied heavily on roads because the soil was wet and muddy, but within a month the soil would dry out. Then there was the danger that the battle would escalate.
Think Russia will still take Kyiv
On Friday evening, Reuters reported that Ukrainian forces had retaken the town of Bucha, north of Irpin, which is close to Kyiv.
Both Karslen and Røseth were clear that the decline in the north did not mean that Russia had given up the battle for the capital.
– We don't think they will withdraw from Kyiv. The more territory they controlled, the better starting point they would have in the political negotiations that would come in the end. If they are near Kyiv, they have the means of pressure, Karslen said.
– What we see now is that they are pulling certain troops to places where they can more easily defend themselves, and that they are protecting themselves with mines and artillery. They'll probably keep some troops on the north flank, but you'll have to wait and see, Røseth added.
However, he stressed that despite all indications that Russia is stepping up its offensive to the east, this may also be part of the process of diverting Ukrainian troops.
– We don't know until we see changes on the pitch. But if you add to the Russian rhetoric, that they are trying to recruit more soldiers and persuade conscripts to extend contracts, then this is a clear sign that Moscow has no plans to give up.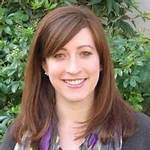 "Unapologetic social media guru. General reader. Incurable pop culture specialist."