Top ten for Rooth and Skotheim
It was a top ten for Markus Rooth and Sander Skotheim. Markus Rooth lost the 1,500 meter sprint, which ended the decathlon in Budapest. He moved up from sixth to eighth.
– I survived until the last round. The costs are quite large. "It was tough and hot in the 1500 meters, and when I lost the field on the last lap, it was empty," Rooth told NRK.
– I probably have enough muscle to run fast at 1500. So, once the lactic acid comes out, quite a lot comes out, he laughs.
– Sander and I come from the same city, the same club, but we don't share the same philosophy and don't train together. This is perhaps the most impressive.
Sander Skotheim won the 1500 meters and moved up to tenth overall.
– It doesn't matter. Overall, it wasn't a good match, I was way behind in a lot of practices. The 1500 actually runs quite well. "I didn't feel like I was running at my best, so I felt like I still had to keep going," Skotheim told NRK after the finish.
Rooth was around 250 points off the podium, while Skotheim finished around 500 points behind the precious metal.
Gold went to Canada's Pierce Lepage, while his compatriot Damian Warner took silver.
(NRK/NTB)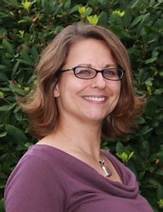 "Infuriatingly humble coffee guru. Travel practitioner. Freelance zombie fanatic. Certified problem solver. Food scholar. Student."