"Anton, this is for you," said Edgar Martins from Portugal as he accepted the World Photographer of the Year award. The photos are a subjective statement about his fruitless wanderings around Libya and the search for the remains of his friend, photojournalist Anton Hammerl, who was killed during the Libyan civil war in 2011. Aktuálně.cz brings the winning photos of the World Photography Award , announced on April 13 in London.
According to the World Photography Awards judges, Our War's winning set was (Sony World Photography Awards) by photographer Edgar Martins' genuine and subtle tribute to his late friend, photojournalist Anton Hammerl, who was kidnapped and killed by government militia during the Libyan civil war.
Martins is frustrated that he has been unable to locate his friend's body for years. He traveled to Libya and started searching for it himself. However, he was also unsuccessful in his search. During his search, award-winning photo sets were created.
In Our War, Martins tells Hammerl's story through portraits of the people the slain photojournalist met – whether they were freedom fighters or supporters of the former dictator Gaddafi's regime.
This project reflects thoughts on the loss of a friend and mourning for him, but also reflects the role of photography in conflict zones. "It was a great honor for me to be recognized. And it was also quite an emotional experience because I was able to honor my friend on the world stage and highlight the suffering of the families who still haven't managed to find his body. No award is quite the same as the Sony World Photography Award, maybe worldwide publicity will move things forward," hoped Martins.
This year, the World Photography Awards reaches its 16th year and celebrates with a record. "A total of more than 415,000 images from more than two hundred countries and territories were submitted this year. More than 180,000 images were entered in the Professional section of the competition, which is the largest number of entries in history," said organizers from the World Photographic Organization.
Competition has several components. One of them is aimed at professional photographers and evaluates a series of images. The next one is called Open, and as the name suggests, it's open to everyone (it's a competition with individual pictures). In addition, junior photographers and photography school students are evaluated separately.
However, only ten winners of the individual category in the professional part of the competition can claim unanimous victory and the title of photographer of the year. A Czech photographer has made it into the top ten only once in the history of the competition, namely in 2021.
Unlike World Press Photo, the World Photo Awards are focused on all genres of photography, not just photojournalism. They are a bit oversimplified at times compared to the photographic equivalent of an Oscar film.
The ceremonial announcement of this year's winners took place on April 13, traditionally in London. The award-winning photographs are on display at the Somerset House gallery from 14 April to 1 May.
"Finding original and different perspectives in photography is challenging, but increasingly rewarding," said jury president Mike Trow, highlighting that photographers take on modern visual trends but also explore their own culture and history. According to Throw, the films that are nominated to win in each category present stories ranging from daring architectural scenery to extraordinary documentaries, bold portraits to beautiful and felt creative photography. "I hope that those who see these pieces will understand why we chose them and feel how these images speak to them," said Mike Throw.
More information about the winners and finalists can be found at www.worldphoto.org.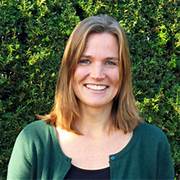 "Certified bacon geek. Evil social media fanatic. Music practitioner. Communicator."