1. Something simple to warm up. In the photo below we see:
Władysław Sikorski
Next question
2. The warm-up is over, so it's getting harder. In the center of the photo below we see the "Desert Fox". What's his name?
Erwin Rommel
Next question
3. In the photo below one of the most prominent defenders of the capital during the September campaign. Who do we ask?
Stefan Starzyński
Next question
4. In this photo of the Potsdam conference we can see (from left):
Churchill, Truman and Stalin
Churchill, Roosevelt and Stalin
Eden, Roosevelt and Stalin
Churchill, Truman and Stalin
Next question
5. This Japanese commander planned and coordinated the attack on Pearl Harbor. What's his name?
Isoroku Yamamoto
Next question
6. This French politician named…
Charles de Gaulle
Next question
7. In the photo below, on the right, the other person is looking at…
Benito Mussolini
Next question
8. This is a famous photograph of the commander of the 1st Polish Armored Division, made famous in part by the liberation of Breda in the Netherlands in 1944. What was his name?
Stanislaw Maczek
Next question
9. He talks to soldiers…
Dwight D Eisenhower
Next question
10. He headed the Ministry of Propaganda and Public Enlightenment of the Third Reich. What is this Nazi's name?
Joseph Goebbels
Next question
11. This time we ask the name of the scientist in the photo below
Robert Oppenheimer
Next question
12. Iconic photo of the famous commander named…
Stanislaw Sosabowski
Next question
13. This is the famous "general death", marshal of the Soviet Union, who in the spring of 1945 took Berlin with his troops
George Zhukov
Next question
14. Jewish girl, famous diarist, who died in a concentration camp after more than two years in hiding – this description and the photo below match:
15. A renowned doctor, educator, author and publicist. He died in the Treblinka camp with around 200 children from the Orphanage set up on his initiative. What's his name?
Janusz Korczak
Next question
Your score:
Bad! You need to brush up on your WWII knowledge!
Your score:
Not bad results, but far from the acquisition of points!
Your score:
Not bad! You know a lot about World War II!
Your score:
Revelation! This is a great result! Happy!
Thank you for reading our article to the end.
keep updated!
watch
us at Google News.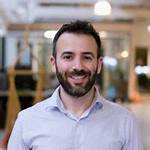 "Reader. Future teen idol. Falls down a lot. Amateur communicator. Incurable student."