29 cyclists, including Norway's Simen Evertsen-Hegreberg, have been knocked out of the U23 Giro Next Gen race after being pulled away by cars.
That's what the Italian cycling site wrote Tuttobiciweb. Coloquick's Danish sporting director Christian Moberg also confirmed the disqualification field.dk.
– I'm so sorry for that. Too bad, says Moberg.
29 drivers have also received fines of 100 Swiss francs (1,177 kroner) each and have been deducted 25 points from the UCI ranking.
Four sporting directors have also been kicked out of the race after they arranged for cyclists to cheat in the fourth stage.
Norway's Simen Evertsen-Hegreberg drives a KTM Tirol and was among the riders who allowed themselves to be pulled over by the car over the Stelvio Pass on Wednesday's mountain stage. The 19-year-old was number 149 in the summary before he was snuffed out.
Compatriot Johannes Staune-Mittet (21) climbed the best of the Stelvio Pass and then took an 18-second lead over Ireland's Darren Rafferty in the summary.
"Baby Giro" continues with a new mountain stage on Thursday. The eighth and final stage of cycling on Sunday.
Last year's Giro Next Gen was won by British Ineos racer Leo Hayter.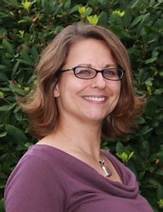 "Infuriatingly humble coffee guru. Travel practitioner. Freelance zombie fanatic. Certified problem solver. Food scholar. Student."