Actor Karel Zima later donated a healthy kidney to musician Karel Vanek, who suffered from polycystic kidney disease and nearly died after collapsing. When his illness came, he had to go back and forth for dialysis every day. "It was more survival than real life," he said in the flow Vanek, who is a winter guest in the studio. After a successful transplant, they became friends and ambassadors for World Kidney Day.
This is how Winter describes his unexpected move two years ago. "Before I met the other Karel, I knew about kidneys as much as I did about rose breeding. Coincidentally, our paths brought us together at a time when Karel didn't have a kidney and both of me."
The idea of ​​donating a kidney to a friend came in April 2018, and at first Karel Vaněk thought that his acquaintances were making fun of him. This is followed by about twenty examinations, which take half a year, and then the operation itself.
In the live broadcast, the two met Professor Jiří Moláček, who was performing surgery at the time. He now admits that kidney transplants from living donors are extremely rare. Zima recalled what information he received from the doctor before the procedure. "You're going to have a scar, it's going to hurt and you can't take it back." He also admitted that he had to adjust his lifestyle after the operation. Vaněk stated that his health is much better after the surgery and is living a full life again.
One of the goals of World Kidney Day is to remind us that the kidneys are vital organs and their damage can lead to serious health complications. It is estimated that up to ten percent of the population suffers from some form of decreased kidney function.
Videos
You may also be interested in:
Mushrooms: There is no accommodation for refugees in Prague. Ministry of Transportation diverts trains to other places
Mushrooms: There is no accommodation for refugees in Prague. Ministry of Transportation diverts trains elsewhere Video: Daniela Drtinová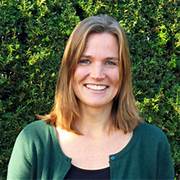 "Certified bacon geek. Evil social media fanatic. Music practitioner. Communicator."