In recent weeks, much attention has been paid to the health of Belarusian dictator Alexander Lukashenko, what would happen if he died suddenly, and how it would affect the brutal war waged on Ukraine by his closest ally, Russian President Vladimir Putin. However, it appears that Lukashenko has firm footing and is back in the imaginary saddle, holding power firmly in his hands. This week, he held talks with the government on the issue of the Belarusian healthcare system, where he is said to have stated that he "will not just die" and that "they will suffer with him for a long time."
The news of Lukashenko's presence at the meeting was conveyed by a state agency Belt along with excerpts from his speech. "I have given instructions in all directions," Lukashenko assured the government official, with whom he discussed the dismal state of the Belarusian healthcare system and ways to improve it. The dictator demands that all issues at the resort be resolved by January 1, 2024.
And as part of a discussion about health care, he alludes and own healthit came to greater press attention on May 9, when Lukashenko participated in Victory Day celebrations in Moscow – he looked frail, his hands were bandaged, did not attend lunch with Putin, did not give a speech, and instead of walking he drove to a ceremony at the grave of an unidentified soldier. After returning home, he withdrew from public life and there were reports of hospitalization. There has been speculation about serious illness, or even death, especially after not participating in Flag Day.
The regime does not fully comment on this, only publishing new photos and videos of the dictator. In it, Lukashenko looks worse than in Moscow, his hands are bandaged again, his voice is hoarse and he can barely walk. Now, however, it appears that Lukashenko has exhausted himself. However, his words on the instructions may also have referred to the fact that he was prepared for his death at last and had already taken steps to ensure that democracy did not just return to Belarus.
"Try to join in and work on it. I won't spare anyone, guys. And whoever thinks I'm going to die, let them settle down quickly. This is just debate and speculation on Telegram channels. What do I think I have? Adenovirus ?" he commented on "fake" rumors on social networks. "So the adenovirus was treated for three days, and since I didn't have time for treatment – I had to go to Moscow, for example, everything piled up. But I'm not going to die from that." he said of his diagnosis. "You will suffer with me for a very long time," added the dictator.
Adenoviruses are found worldwide, infecting humans and animals. They mostly cause respiratory or inflammatory disease, but they also attack the digestive tract. This is the first time Lukashenko has commented on what could happen to him.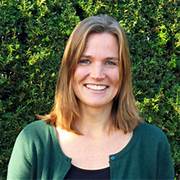 "Certified bacon geek. Evil social media fanatic. Music practitioner. Communicator."