Time has come a long way since the days of the lamp projector, which had to be prepared long before projection. Today's LED projectors with fast start-up and Wi-Fi connections are as easy as controlling a television. XGIMI company, holder of multiple awards for design and technology, which continuously improves the ability of projectors to offer maximum viewing experience and, most importantly, user comfort, also deserves credit for this.
Modern technology arranges everything for you
Gone are the days when you had to manually set up the projector, focus it, and connect it to your computer to play your favorite movies. XGIMI Halo+ will convince you with its quick start and intelligent functions that free you from the need to adjust the image. The projector recognizes the screen surface and automatically aligns the image with it. If there is an obstacle in front of the screen, the projector will adjust the alignment to avoid it. Thanks to automatic keystone distortion correction, you can also project from the side of the room, from the floor, or from the ceiling, and the image will still be perfectly rectangular. Autofocus continues throughout projection.
Precise picture adjustments and enhanced sound
Projector XGIMI Halo+ it uses the image-editing technology you're used to from expensive televisions. The outstanding HDR10+ is responsible for preserving fine details even in contrasting scenes. MEMC motion compensation technology ensures sharpness in moving scenes. Image processing is the result of X-VUE 2.0's advanced image engine, enhancing clarity and color detail. You get all this in Full HD resolution with a recommended screen size of 60 – 120″ (approx. 150 – 300 cm).
Two Harman Kardon 5W speakers deliver perfect sound for a movie experience, delivering clear Hi-Fi sound without distortion and with ample bass response. This projector uses DTS (Digital Theater System) and Dolby Audio multi-channel audio formats.
A full Android TV system with Google Play means access to more than 5,000 apps. Thanks to Google Assistant, you can XGIMI Halo+ can also be controlled with voice commands. Chromecast built-in lets you easily share content from your computer or phone.
Players will appreciate the opportunity to enjoy great graphics and impeccable sound for an extraordinary gaming experience. Boost mode combines Full HD resolution and cinematic sound with a high refresh rate and low latency of 26.5ms. So you can fully immerse yourself in graphically demanding games.
XGIMI Halo+ is friendly to the eye and the environment
Thanks to modern technology XGIMI Halo+ limit exposure to blue light. Thus helping to reduce your eye fatigue. In addition, it consumes much less power than other projectors. This projector is equipped with a highly efficient LED lamp with a lifespan of 25,000 hours, which means that with 4 hours of daily use, you will enjoy this projector for 17 years.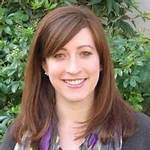 "Unapologetic social media guru. General reader. Incurable pop culture specialist."