Kamila Biedrzycka started the interview by asking about the anti-German stance of Polish Solidarity politicians. – Such a policy is detrimental to Poland and anyone who knows our history knows how it ended for us when our neighbors from East and West decided to ally against us. Today, we are not threatened by such threats, but the whole anti-German rhetoric used by Ministers Ziobro and Jarosław Kaczyński is based on the belief that Germany will definitely be a democratic country, apply European standards and you can play on its nose at will. But no one considered the scenario where there was a change in Germany, in a direction no one wanted. In a direction that, in short, is represented by parties like Alternative fur Deutschland, which are as Eurosceptic as Solidarna Polska. This party, having taken power, dissolved the EU and then nothing prevented the German chancellor from going to Moscow and making a deal like this Ribentropp-Molotov. This is a dangerous game. Poland is not a superpower capable of dealing with parallel conflicts with its two largest neighbours. And it just so happens that our greatest neighbors have been and will be Russia and Germany – professor assesses.
Express Biedrzycka – Prof. Antoni Dudek – Poland is not a power capable of facing parallel conflicts with its two largest neighbors
When asked whether the goal of the leaders of the Union of the Right was to turn Poland to the east, prof. Antoni Dudek answered negatively. – I'm not commenting on Zbigniew Ziobro's state of mind, because this state of mind is a mystery to me. However, when it comes to President Kaczyński, I don't suspect he wants to turn to the East. He assumes that you can build a campaign in Poland with anti-German rhetoric. Soon, on September 1 and President Kaczyński will publish the famous summer report on the war losses suffered by Poland in World War II due to the actions of Germany and he will demand trillions in compensation from Germany and will build his campaign for next year's election. Of course, he himself admitted that he would not survive these reparations payments, but in fact he believed that the Germans would pay, which of course made no sense. But there are many people in Poland who are ready to believe it.
The leader asked professor Dudek about support for PiS and whether it came from coal and gas, or maybe something else. – In my opinion, this winter was the greatest, but not only that. Inflation will also have an impact on support and where it is headed. This will also be a very important factor. The further direction of the development of the conflict in the East is also an important factor. For now, it can be said that this conflict has been stopped, which indicates a long and hard war, which will also affect the state of consciousness of the Polish people. There is also the question of the opposition. Let's remember that if the Poles have – some undecided Poles – we are not talking about difficult voters, but about a group of about a dozen percent, who changed the front and the outcome of the election. Well, a dozen percent of Poles should look at alternatives. On the opposition side, they must see leaders working together able to build an alternative coalition government to PiS. I see a lot of opposition politicians looking forward to the polls where there is a Polish minority behind the PiS. The problem, however, is that the majority, which don't support PiS, are so divided that they don't seem to work together at the moment. For PiS to lose power, the opposition must begin to demonstrate that it is capable of cooperating. This is invisible and also affects the state of consciousness of the Poles.
– For now, there is a political struggle on the side of the opposition. Internal struggle for influence. Donald Tusk tries to marginalize the remaining 3 formations and if it takes too long, Tusk may succeed in marginalizing the three formations. It's just that later he won't form a coalition, because it turns out that the scale of the antagonism is so large that PiS will continue to rule, simply because other political entities will not be able to communicate with each other. – stressed the professor.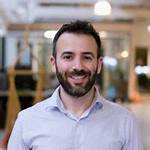 "Reader. Future teen idol. Falls down a lot. Amateur communicator. Incurable student."