Zgierz News A state of complete physical, mental and social well-being – this is the official definition of health according to the World Health Organization. Can Polish people be considered a healthy society? According to the Polityka Insight study "Towards Health Prosperity" for 2023, our country gets 0.77 points out of 3 possibilities. To develop this indicator, the physical well-being of citizens at different stages of life, the effectiveness of the health care system and the availability of modern health technologies were taken into account. The results obtained put Poland last among the 7 countries surveyed (besides Poland – Bulgaria, Czech Republic, Netherlands, Sweden, Denmark, Germany).
Our good health condition has an impact mainly on our quality of life, not only that. The future of our children also depends on whether we are healthy or not – starting from the aspect of learning a healthy lifestyle from an early age, and ending with the purely economic aspect (if we are healthy, we can work longer hours and earn our own money. , children must support us. How best to take care of your health? To exercise! This is what the organizers of a major social campaign convinced, during which hundreds of free trainings were held across the country – National Sports Day, for the 11th time. This year, the event will also take place in Zgierz.
Start your adventure with sports
The Against Boredom Foundation, which is co-financed by the Ministry of Sports and Tourism, is holding a celebration of health and an active lifestyle – National Sports Day – for the 11th time. Preparations take place throughout the year. Partners invited to participate in the campaign – sports centers from all over the country – organize free training on their premises. In this way, hundreds of free training programs are created from dozens of sports disciplines. The entire series of events was collected by the foundation under one slogan and published with a big campaign: National Sports Day.
Football, canoeing, swimming, tennis, volleyball, gymnastics, karate, cycling, judo, fitness, running, mini golf, kendo, athletics, hockey, tennis, water aerobics, taekwondo, Nordic walking – these are just some of the disciplines you will find will be able to try it for free as part of National Sports Day. The campaign is also supported by well-known Polish athletes: Grzegorz Krychowiak, Krzysztof Ignaczak, Artur Noga, Marcin Hakiel, Agnieszka Kobus-Zawojska, Joanna Hentka, Adrian Castro, Katarzyna Dulnik and Anna Bosak. You will be able to train all over Poland, in cities small and large: Warsaw, Krakow, Rzeszów, Konin, Sandomierz or Bytom.
During National Sports Day, everyone will find something for themselves – the choice of disciplines is so wide that it's impossible not to find one we like! And how do you find events for yourself? Just visit the website www.narodowydziensportu.plenter your city or discipline, and the search engine will show training for us – said Krystyna Radkowska, president of the Fight Boredom Foundation.
National Sports Day in Zgierz
In Zgierz, as part of National Sports Day, you can take part in many sporting events.
Pool classes, tennis training, basketball, table tennis, football, volleyball, floorball, mini golf, chess classes, archery training – this and much more will take place on September 16 as part of National Sports Day in Zgierz.
A strategic partner of an active lifestyle and National Sports Day 2023 is a Polish fruit and vegetable producer. Together, we promote one simple fact: vegetables and fruits should make up half of what we eat at every meal.
The organizer of this campaign is the Fight Boredom Foundation. This campaign is co-financed by Ministry of Sports and Tourism.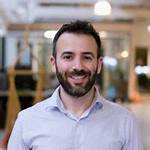 "Reader. Future teen idol. Falls down a lot. Amateur communicator. Incurable student."