There is only one month left until the start of the ninth year of the largest domestic Beats For Love festival. In early July, elite acts from around the world will arrive in Ostrava – a program of over 480 artists will be led by electronic dance music stars Tiësto, Hardwell and Deadmau5, who will be performing in the Czech Republic after fourteen long years. After last year's event which was very successful, the organizers are also working on the shape of the area – they increased the number of scenes from 14 to 18, improving the conditions at the campsites and the comfort of VIP visitors. And the stage design for flagship Love, where the most famous musicians will perform, has also undergone major changes. Organizers once again set a simple goal, which is for visitors to spend their best four days of the year at Beats for Love. The team behind Beats For Love sticks to the motto "See everything and better". The famous Love stage will offer fans a better experience thanks to the larger stage dimensions and, in addition, the number of LED panels is doubled compared to previous years. Visitors will also be treated to visualizations in an ultra-modern 8K format. "The main stage is 62 meters wide and 30 meters high, it would be difficult to build a bigger stage in the given space. And thanks to the new LED panels, we will provide fans with a complex and balanced spectacle," said festival director Kamil Rudolf. Although the size of the biggest stage is bigger, the organizers have increased the comfort of the audience. They increased the space in front of the stage by about fifteen percent. "The new entrance at the footbridge over the Ostrava river will also help us handle a total of around 160,000 fans, which will also significantly shorten the journey from the campsite at Silesia Ostrava Castle." made Rudolph happy. The ninth year's program and posters were dominated by seven headliners, namely Hardwell, Deadmau5, Nervo, Blasterjaxx, Imanbek and Tiësto. But that's not all – thanks to the participation of more than 480 artists, this year's Beats for Love will entertain fans of almost all genres of dance music.
"The number of foreign musicians has increased by about a quarter. In addition to our traditional genres – EDM, techno or DNB – we will be offering concerts by a number of hip-hop stars, led by Looptroop Rockers, who are members of the Swedish Music Hall of Fame. Domestic reggae legend Cocoman will also perform at Dolní Vítkovice, Dr. Kary or Messanjah. I am delighted that we are fulfilling the promises of the strongest line-up in our history. We want to raise the bar which was already high from last year." director Kamil Rudolf invited Ostrava, who recalled the words of star Armin van Buuren last year: "I have seen many great festivals around the world, but this one is really special.
Rudolf and his team are also working on improving conditions in other scenes, which will now total eighteen. Thanks to the cooperation with the ČEZ company, a giant tent housing the techno stage will grow behind the main stage, and the Future stage, especially for EDM, Trance and Progressive fans, is waiting for a significant increase. It also moved from a circus tent to a much larger enclosed area of ​​a large capacity tent. And a new Cold zone was created near Vysoké peca No. 4. Even VIP visitors will appreciate the honest work of the organizers. "We are expanding the space for viewing concerts and at the same time bringing the VIP zone closer to the entrance and parking lots for these spectators, for which we also provide rich entertainment within the complex." adds Beats for Love marketing director Matyáš Ožana, who also presents news in the festival's companion program.
"We know that most of our festival goers are especially after the program and the atmosphere, which is really unique in the Dolní Vítkovice setting. However, every year we also think about an accompanying program so that visitors can have fun in ways other than dancing. This year we succeeded expand, for example with Live jukebox – this is a modified caravan where there will be a live band playing music from the fifties and sixties. This will create a completely opposite of the regular music program. Another novelty is the Mobile Planetarium, where projections on topics such as 'From Earth to Space', 'Dark Matter', fans will also learn about 'Climate Change' which is becoming more and more nowadays. And for sports fans, we have prepared improvised golf courses – they can try their hand at hitting net and put it in the hole." Ozana added. The expansion of non-music programming in the Talking Beats conference will also be big news. It will premiere in the festival's ninth year. "We have been thinking about a conference that would offer panel discussions on music, mental health and marketing for a long time, and this year we have finally decided to pilot it. We believe that the conference will also be interesting for our visitors. . We have established work closely associated with Slovak producer, DJ and promoter Mirko Ecker, better known as DJ EKG. He already has experience in hosting similar events, and is also very popular among fans of Czech and Slovak dance music. Mirko prepares panels such as 'Techno first and now', 'Will social networking in 2023 be more than music?', 'Organizing events from A to Z' or 'Mental health – How to work with sleep and how to manage mental resilience'," represents one of the important points of Matyáš Ožana's mentoring program. Talking Beats will be performed not only by festival representatives led by its chairman Kamil Rudolf. Czech dance scenes will be represented by Lucca or Orbith; Martin Beck, Martin Duda and Jaroslav Faldyna, as representatives of the supply company, will reveal more about the festival preparations behind the scenes. At elite cultural events, they provide security services, stage music or sanitary equipment and other accessories. The story of ten year old Kačenka Bojková also deserves attention. A little horse-loving woman from the village of Těrlicko in Silesia was hit by a van last October, but Kačenka didn't give up. He survived a serious accident and is now struggling to regain his mobility and speech. "His incredible strength and will is my inspiration and driving engine. When he can get here through it all, through all the impossibility, we have to see it to the end, we have to give him the greatest possible reach possible for rehabilitation, compensation assistance, but also the highest possible comfort " said Vlaďka Bojková, Kačenka's mother. And festival head Kamil Rudolf joins in: "Like every parent, Kačenka's story really influenced me. I can't even imagine how hard it was not only for her, but for her parents. I'm sure she will win her fierce battle, and maybe we will meet in Dolní Vitkovice one day the next day." Kačen Bojková will be assisted by Beats for Love organizers and visitors in a traditional charity collection. This year's edition of Beats for Love will take place from 5-8 July 2023 in the industrial area of ​​Dolní Vítkovice, with the support of the Moravia-Silesia Region and the official city of Ostrava. Last ticket not only domestic but also global festival of electronic dance music is still on sale. You can find all information on the festival site.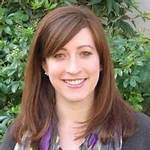 "Unapologetic social media guru. General reader. Incurable pop culture specialist."