On Thursday, Bernt Hulsker appeared at the Ullevaal stadium in connection with the Norwegian national team meeting. Now Aller Media confirms that Hulsker will be working for them.
Bjørn S. Delebekk (pictured)
– Bernt Hulsker will be our guest on an upcoming football broadcast now, Tellef Dahll, program manager for Aller Media, told VG.
Hulsker has been brought in to sit in the Dagbladet studio during Norway's internationals against Scotland and Cyprus.
Dahll denied that Hulsker was in Ullevaal working for them today, Thursday. Hulsker himself would not comment on the matter when VG asked him, but did say the following to his new employer:
– I am humbled by this opportunity and I am really looking forward to it. It's been great to see what Dagbladet TVsporten has achieved, and I hope I can contribute.
Hulsker previously worked as a presenter at VGTV. In May 2022 he and VGTV ended their collaborationafter he was reported at VGTV's postponed Christmas party for hate speech against a security guard at the Syng Mer nightclub.
In October last year, he was sentenced to 18 days in prison for hate speech. The former professional soccer player has denied guilt for the statement.
When asked how Aller Media decides on backgrounds, Dahll replied this:
– What we think is that Bernt has taken his punishment and apologized in a way that we believe in, and we believe in giving people a second chance, so that's why we've chosen to use him now, because he has made amends.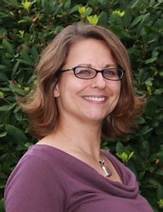 "Infuriatingly humble coffee guru. Travel practitioner. Freelance zombie fanatic. Certified problem solver. Food scholar. Student."