Biathlete Quentin Fillon Maillet is the overall winner of the World Cup for the first time. The 29-year-old French national team are confirmed to have secured the globe by placing second today in the mass start race in Otepää, Estonia. He has an unbeaten lead ahead of next week's final three races in Oslo.
At Otepää, Fillon Maillet didn't do enough in the mass race only for Nora Vetle Sjastad Christiansen, who lost to her by less than six seconds. Czech biathlete Michal Krčmář took 24th place among 30 competitors after three errors on the shooting range.
Markéta Davidová finished tenth in the women's race. The winner, Elvira bergová, won and still threatened Marte Olsbuová Röiseland, who finished third in the race, in the fight for overall victory in the World Cup.
"I'm more or less confident about the globe, it was enough for me to finish 23rd, but I wanted to win. That's why I'm a little frustrated, but other than that it was a beautiful day," said Fillon Maillet, five-medal winner. time at the Beijing Olympics with 870 points and ahead of second-placed Emilien Jacquelin with 245 points. "A lot of people have told me we're going to celebrate really well, but we still have a race ahead of me and I don't want to leave them alone. I'd rather train and race than go to parties," said Fillon Maillet.
The Fillon Maillet ended the three-year reign of Norse Johannes Thingnes Bö. He became the fourth overall French World Championship winner among men. Patrice Bailly-Salins (1994), Raphaël Poirée (2000, 2001, 2002, 2004) and Martin Fourcade (2012 to 2018) succeeded before him.
Christiansen, second in an Olympic race with a mass start, never fell behind and on the last lap repelled Fillon Maillet's strike, who rode a penalty circuit. "It was a perfect day. Great track, great fans and all the targets," Nor said on television after the race.
David was twenty-six after the first shot and one penalty, but he ran well. He had his fifth time, made only one mistake in his remaining three shooting items, and rose to tenth place. "I enjoyed it today. I did what I had to do, and unfortunately it wasn't enough for this year's box, but I took tenth place out of ten," Davidová told Czech Television.
Jessica Jislová fell on the track after colliding with Norka Ingrid Landmark Tandrevold, after the last stand she had to go to two penalty rounds and finish twenty-four. Elvira berg took the lead after the final stand and won 4.5 seconds ahead of Germany's Denise Herrmann, which ultimately propelled Olsbu Röiseland into third place.
Biathlon World Championships in Otepää (Estonia) – Mass Race Starts:
Son (15 km): 1. Christiansen (NOR) 34:29.6 (0 penalty), 2. Fillon Maillet (Fr.) -5.9 (1), 3. Bakken (NOR) -15.5 (1), 4. Guigonnat (Fr.) -30.5 ( 0), 5. Lesser (DEU) -38.6 (1), 6. Hofer (It.) -46.4 (2), 7. Andersen (Nor.) -49.9 (2), 8. Jacquelin (Fr.) -52.5 (1), 9. Samuelsson (SWE) -55.7 (1), 10. Laegreid (NOR) -1: 01.9 (3),… 24. innkeeper (CZE) -2:37.7(3).
SP klasemen standings (after 19 of 22 races): 1. Fillon Maillet 870, 2. Jacquelin 625, 3. Samuelsson 596, 4. Christiansen 594, 5. Laegreid 574, 6. T. Bö (Nor.) 545,… 28. innkeeper 274, 64. Vaclavik 45, 65. Thursday (both CR) 44.
Women (12.5 km): 1. E. berg (Sweden) 34:41.6 (1), 2. Herrmann (DEU) -4.5 (2), 3. Röiseland (NOR) -4.8 (1), 4 Persson (Sweden) -5.9 (1) , 5. Preuss -8.1 (1), 6. Voigt (both German) -13.8 (0), 7. Braisaz-Bouchet (Fr.) -15.2 (3), 8. Eckhoff (NOR) -17.4 (2 ), 9. H. berg (Sweden) -27.1 (2), 10. David -40,4(2),… 24. Jislová (both CR) -2:26.7(2).
SP klasemen standings (after 19 of 22 races): 1. Röiselandová 807, 2. E. bergová 725, 3. H. bergová 618, 4. Alimbekavá (Běl.) 589, 5. Hauserová (Rack.) 577, 6. Wiererová (It .) 548,… 12. David 454, 19. Jislová 365, 70. Charvatová 33, 72. Puskarčíková 30, 88. Voborníková and Vinklárková both 12, 98. Warm (all CR) 5.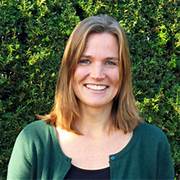 "Certified bacon geek. Evil social media fanatic. Music practitioner. Communicator."