Bogusław Wołoszański started working at TVP with youth programs

He created "20th Century Sensations" in 1983. He didn't want to host "professors in suits" who would bore the audience.

He was present at TVP until 2005. Not long after, documents were revealed showing his collaboration with the PRL service, which he admitted.

In the next election, he will run from the knockout list in Piotrków Trybunalski against Antoni Macierewicz

In Monday's edition, "Wiadomości" called Wołoszański a "snitch" and accused him of "turning the red banner into a rainbow agenda."
In the October parliamentary elections, Wołoszański will run for the Sejm in Piotrków Trybunalski as a candidate of the Civic Coalition. This decision was announced a few days ago by Donald Tusk.
On the same day, the iconic programs featuring Bogusław Wołoszański disappeared from TVP Historia: "Sensations of the 20th century" and "Encyclopedia of World War II".
— Still, I'm surprised that someone thought to delete my program. I see the world around me without hatred. I do not accept such actions. And these tactics remind me of Stalin's tactics – said Wołoszański in an interview with Onet.
On Monday evening's edition of "Wiadomości" all material devoted to Wołoszański appeared. — He gave information about a homosexual in his immediate circle. Now he has replaced the red banner with the rainbow agenda of Donald Tusk's party. This is Bogusław Wołoszański, leader of the Civil Coalition voter list in Piotrków Trybunalski, who used to be an operational contact of the security service nicknamed "Rewo" – said host Michał Adamczyk.
– He wants to keep his true sensations about himself a secret. IPN documents show that in May 1988 he reported to the security services that the colleague who replaced him as correspondent in London was a homosexual – confirmed TVP employee Krzysztof Nowina-Konopka in the material "Wiadomości".
On Monday Wołoszański also canceled his appearance on the podcast "WojewódzkiKędzierski", scheduled for the same day.
Who is Boguslaw Woloszański?
Bogusław Wołoszański first chose law. He began studying journalism at the age of 21, when he had already obtained a master's degree in law from the University of Warsaw. He chose postgraduate studies to avoid being "exiled" to work at the National Council in Wieluń – this was the direction he received.
In an interview with Onet in 2020, he said:
He got a job at Polish Television in 1971 as part of a student internship. First, there was "Telewizyjny Ekran Młodych", where he observed his older colleagues and learned their skills from them. In the following decades, he himself produced much of the reporting and educational material. He also famously opposed wearing suits on air.
— When creating programs, I try to make them spectacular. I want to create an atmosphere that can attract viewers. I've never been stuck in a suit. It is difficult to get into a bunker or tank wearing a suit, he said in an interview for "Polityka". The second reason is more prosaic: at 192 cm, it was difficult for him to dress well in Poland in the 1970s and 1980s.
This program changed everything
He hosted the first episode of "Sensations of the 20th Century" in 1983. Wearing a leather jacket and shirt (less often a tie), he walked around the set and told viewers about the events of World War II. As he claimed in an interview with Onet, the idea for this format started from a rebellion.
He didn't want a program where four professors in suits sat in a studio […] and they started talking." "I thought to myself: it doesn't have to be like this," he says. He wrote the script in 3-4 days, recording the material took several hours, processing took the same time. He edited the opening credits himself.
The program was very well received by viewers, although the journalist himself stated that historians were not completely happy with the program because "they saw a program about history that could do without them." Over the years, the format has evolved – from shooting in historical locations to the participation of Polish stars, such as Jan Nowicki, Jan Peszek and Olaf Lubaszenko. The 20th Century Thrills Club was also founded, bringing together fans of the program.
Wołoszański covers more than just history in TVP. In 1985, he left for London as a radio and television correspondent, and also launched the programs "7 Dni Świat" and "Raport". He began work on the "Encyclopedia of World War II", regularly publishing history books and appearing on the radio. In 1999, he was recognized by the readers of "Polityka" as one of the most important figures on Polish television.
He didn't have the strength to fight the bureaucracy
In 2005, Bogusław Wołoszański left TVP. – I left only because I was very annoyed with the officials who were angry because of organizational mistakes in this company – he said in an interview with money.pl. As can be read on the journalist's official website, for years he fought for an increase in the budget or a separate room for his team, but in the end he no longer had the strength to fight for a desk and printer.
A year later, IPN historian Piotr Gontarczyk accused Wołoszański of collaborating with the services of the Polish People's Republic as a spy in London and a Security Service collaborator. The journalist confessed, but emphasized that he had never reported anyone or taken money for cooperation. His work in London consisted mainly of writing reports and characteristics of interlocutors, of which – according to the site opolskie.naszemiasto.pl – there were not many. He also failed to recruit anyone, which was deemed a failure by intelligence agencies.
In 2011, he returned to the small screen – this time on Polsat Play, and a few years later on National Geographic and Netflix. He again tells viewers about the history of the 20th century, including: about the secret of Enigma. But under a different banner, as he lost a lawsuit against TVP for using the name "Sensation of the 20th Century". In 2021, his 26th book entitled "Killing America" ​​​​which he wrote during the pandemic was released.
Just before the 2023 elections, Donald Tusk announced that Bogusław Wołoszański will be number one on the Civic Coalition voter list in Piotrków Trybunalski. – Piotrków is proud because Mr Bogusław is from Piotrków, his roots come from Piotrków, and his task is to expose the leader of the list we are fighting against: Antoni Macierewicz – said Tusk, introducing the journalist to the stage.
Sources: Onet, opolskie.naszemiast.pl, Gazeta.pl, Wikipedia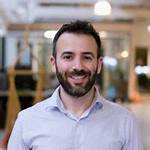 "Reader. Future teen idol. Falls down a lot. Amateur communicator. Incurable student."